C. Milton High School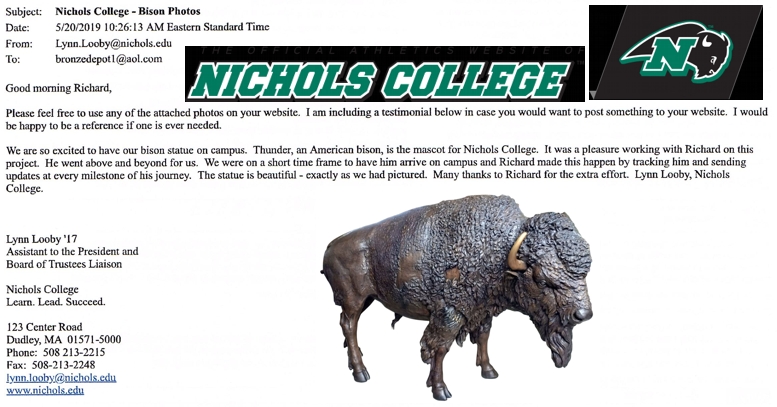 Nicholas College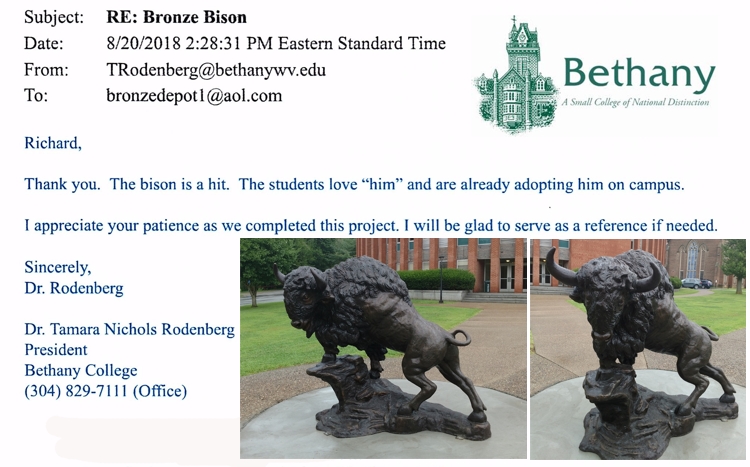 The students love "him"
Rivercrest High School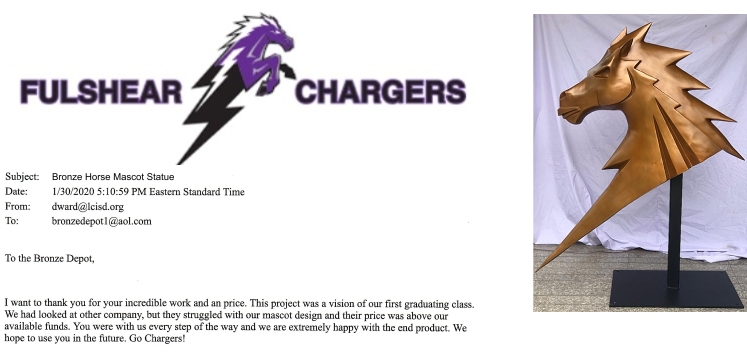 Fulshear High School
The Lovett School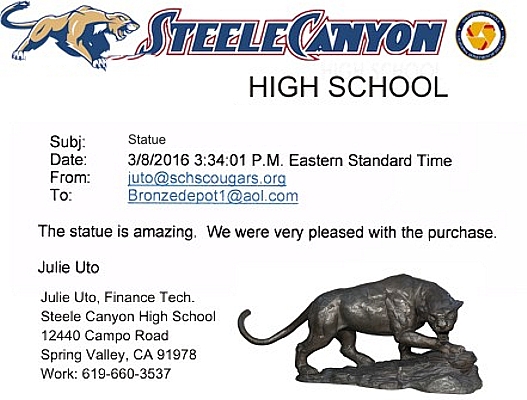 The Statue is Amazing

Bronze Bulldog
The students named him "Boomer"

I highly recommend you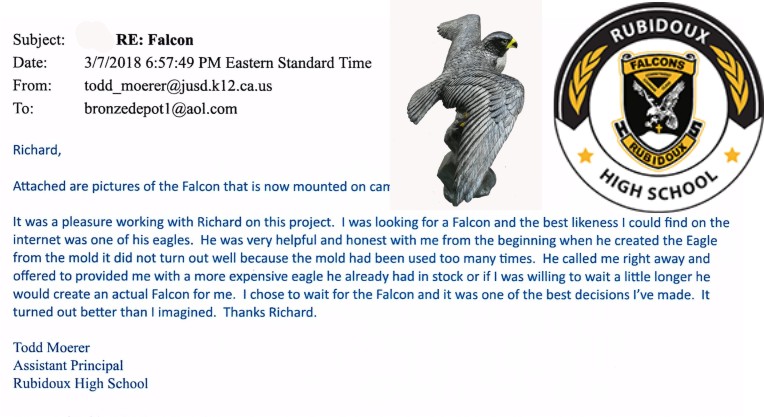 Rubidoux H.S. Better than I imagined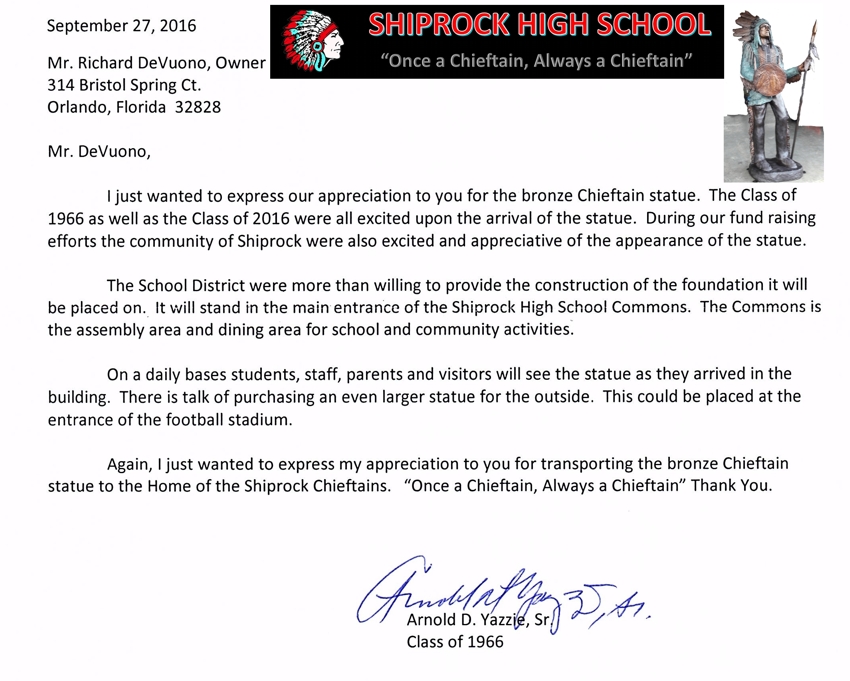 SHIPROCK HIGH SCHOOL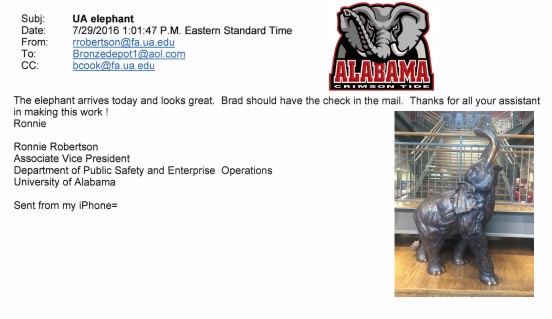 Thank you for making this work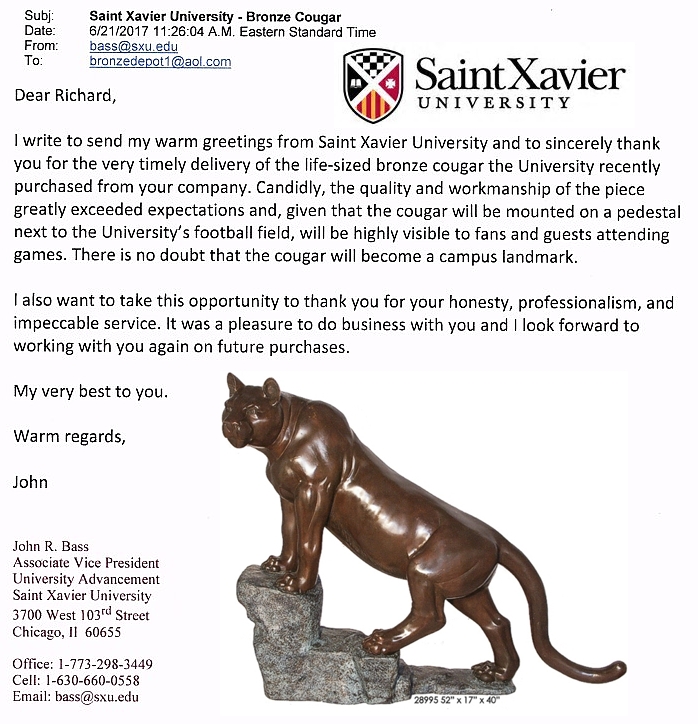 Quality & Workmanship Exceeded Expectations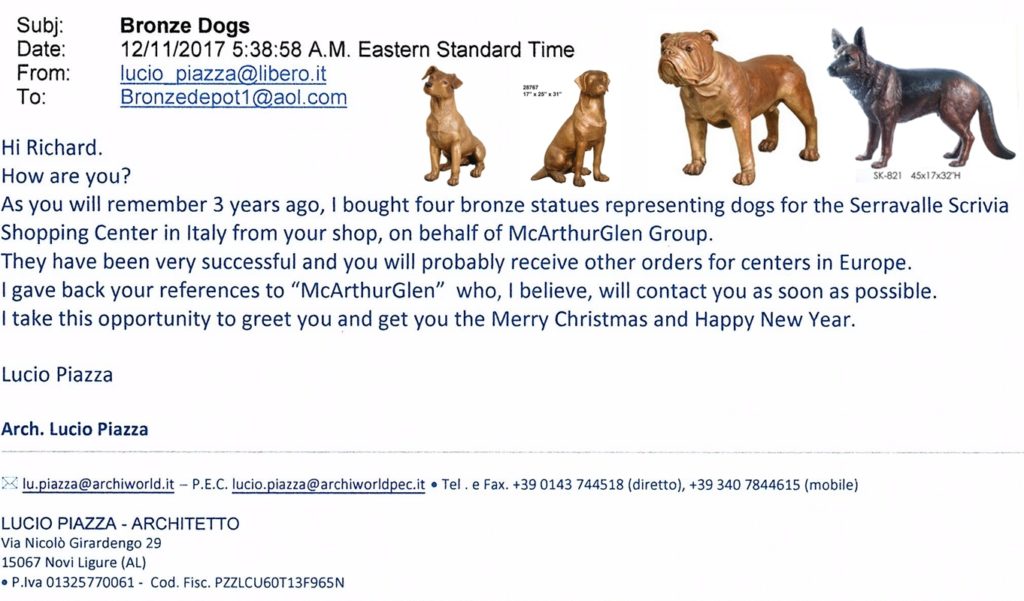 I gave you a reference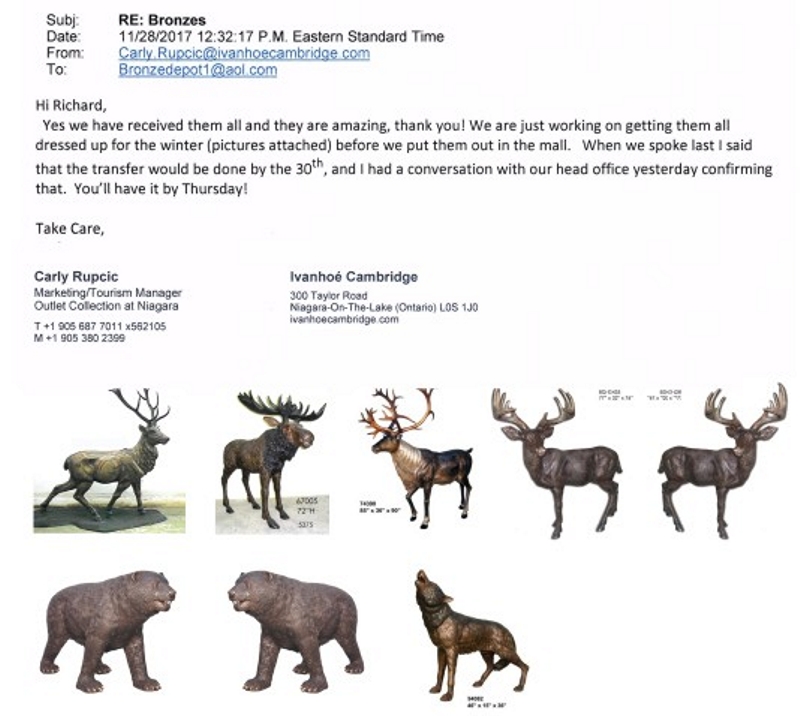 They are amazing

Grant High School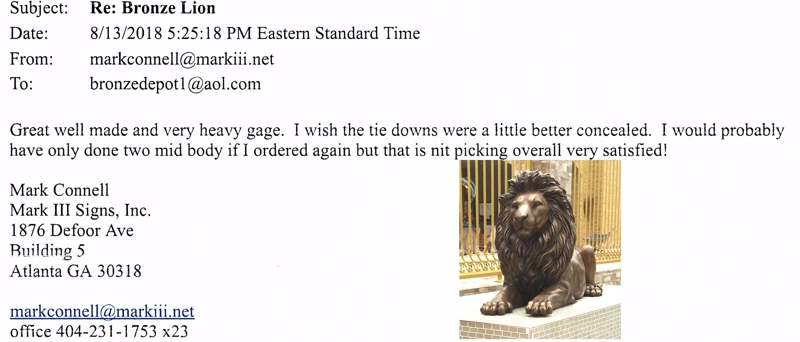 Well made, heavy gauge, very satisfied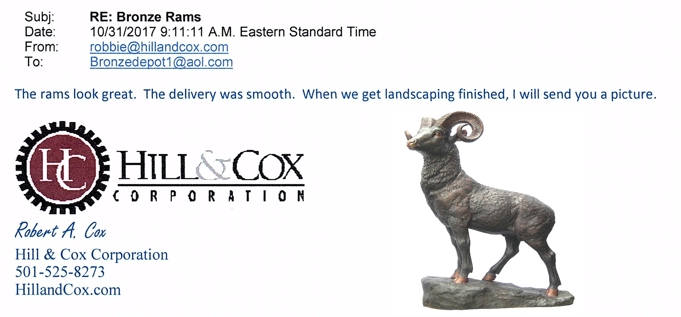 The Rams Look Great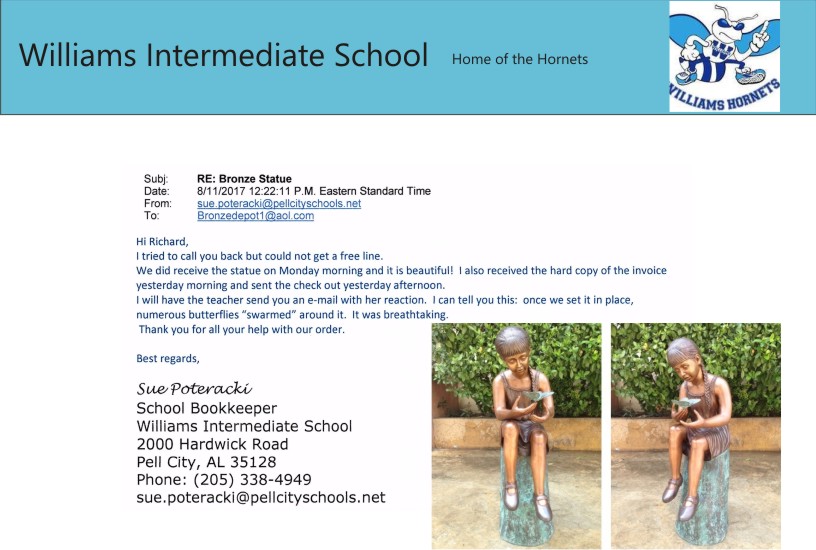 It was Breathtaking

Highly Recommend You!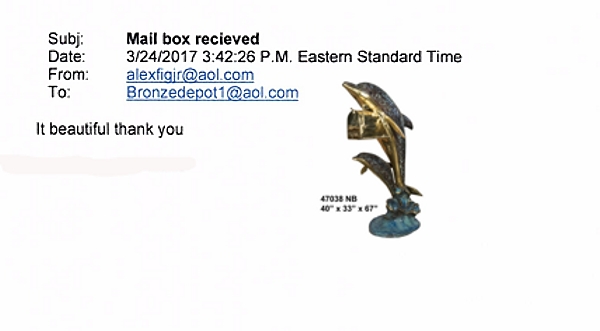 It's Beautiful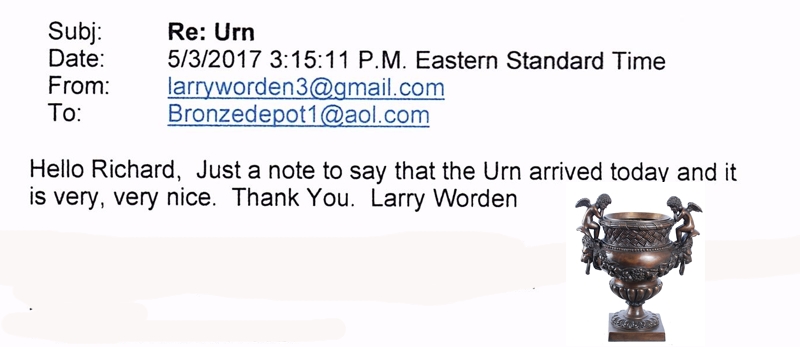 It's very, very nice.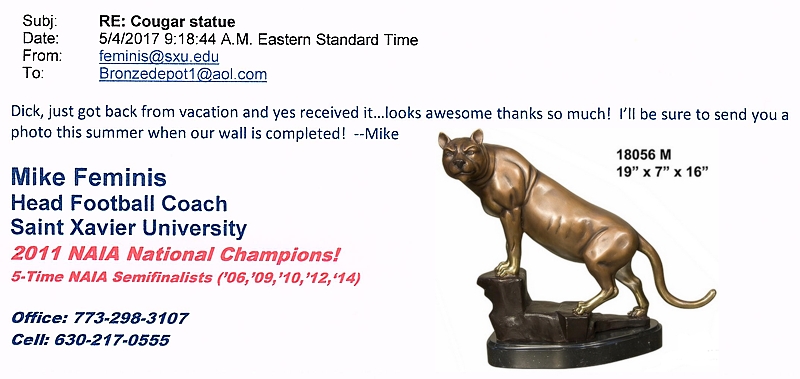 It's Awesome!

Looks Great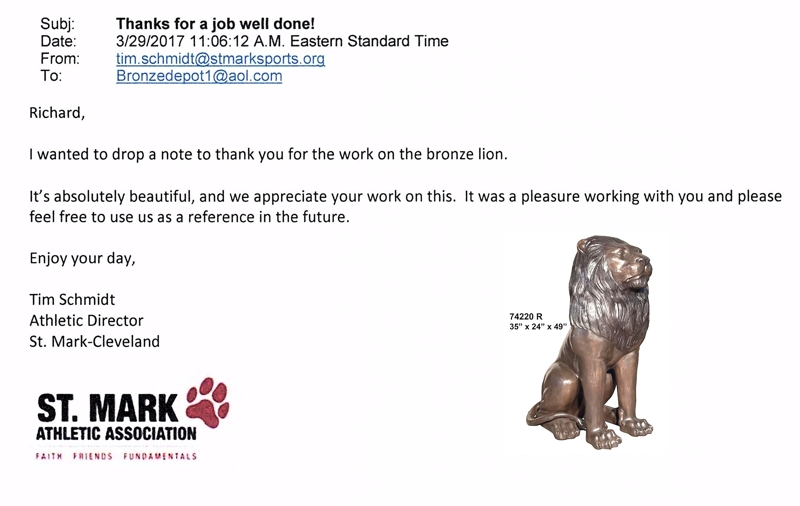 It's Absolutely Beautiful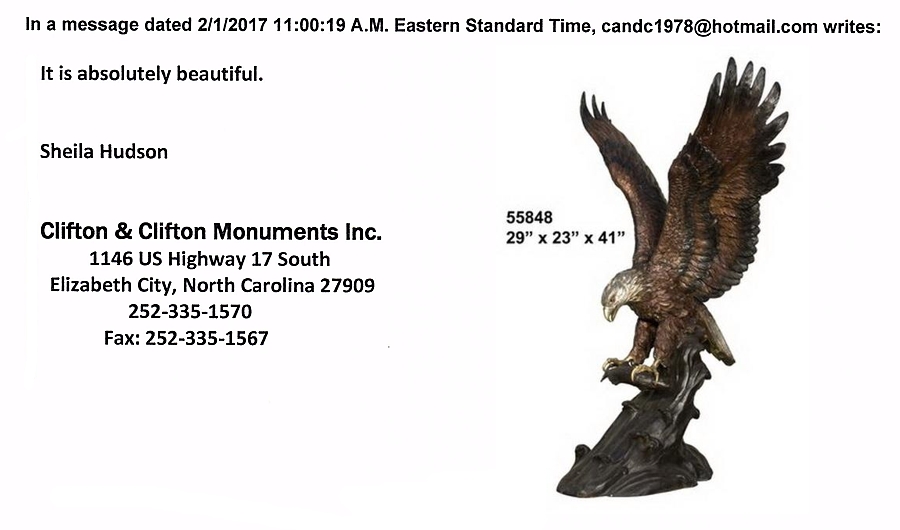 Absolutely Beautiful

Thanks for your integrity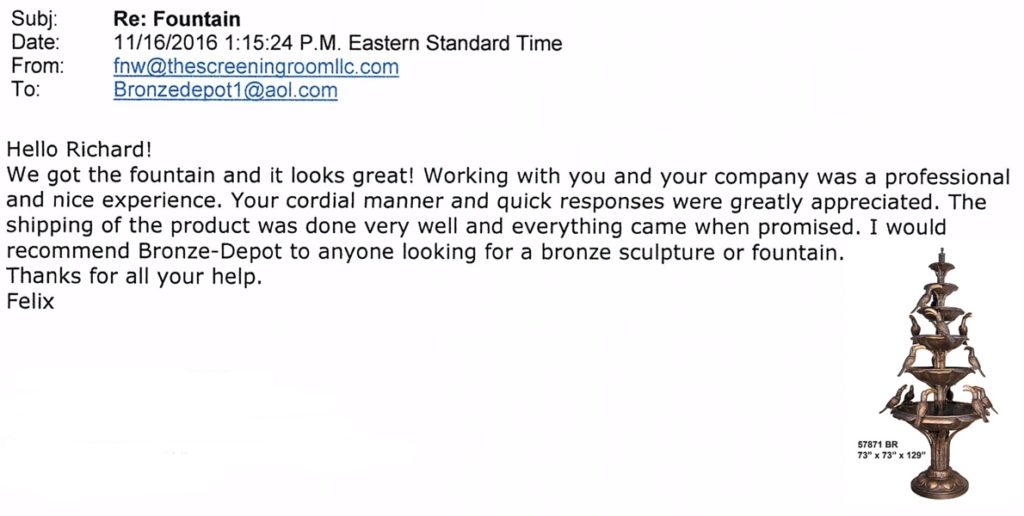 Professional & Nice Experience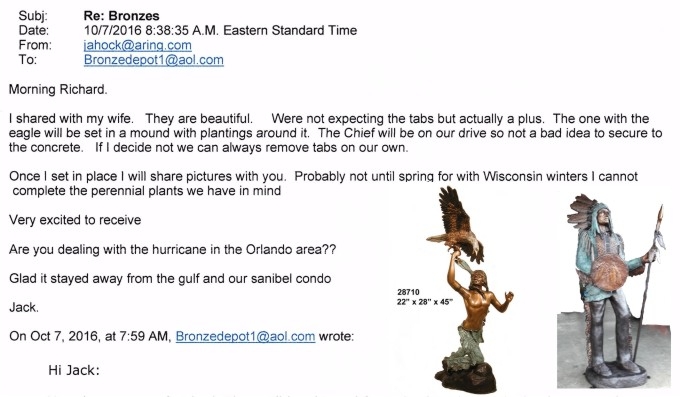 They are beautiful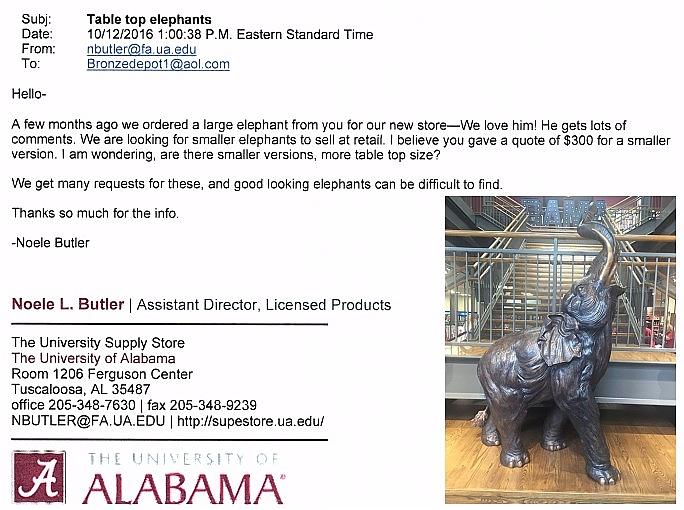 We Love Him

I Give You 5 Stars

Thank you for Excellent Service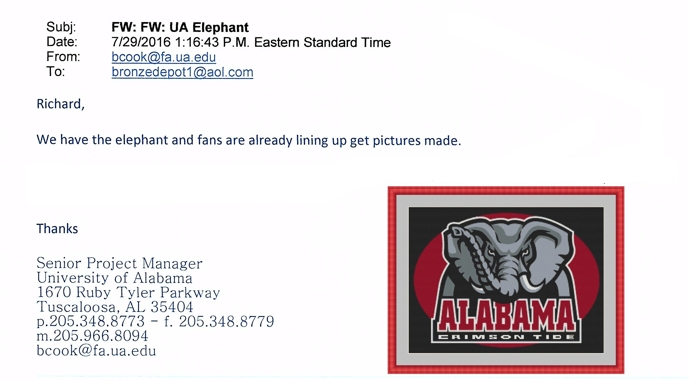 University of Alabama

Sending You a New Customer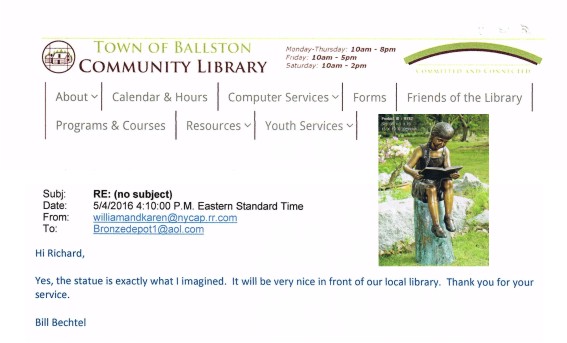 Ballston Library

It Looks Adorable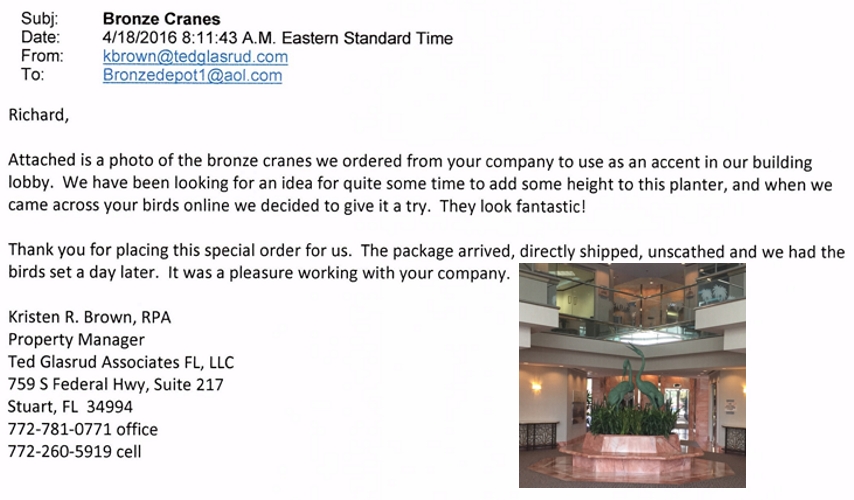 They Look Fantastic!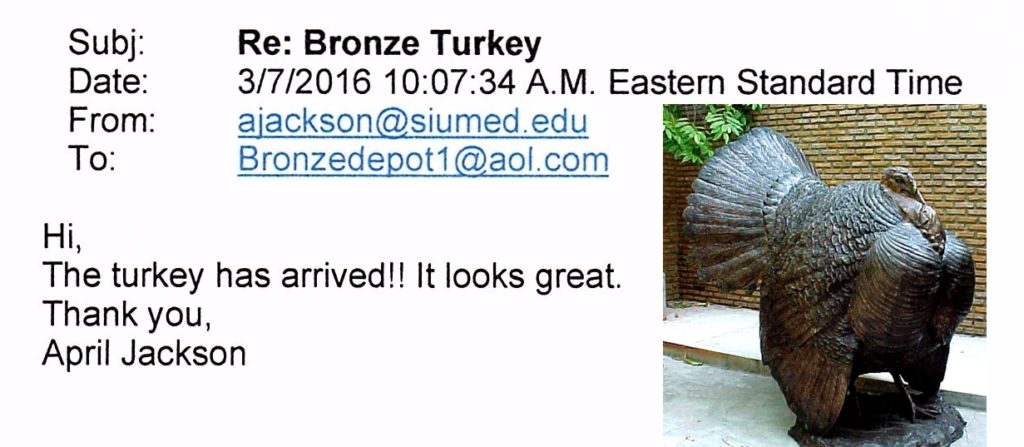 It Looks Great!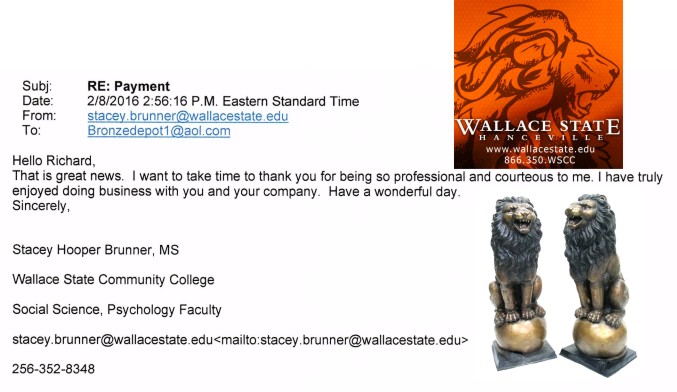 Professional & Courteous
The shark statue worked out great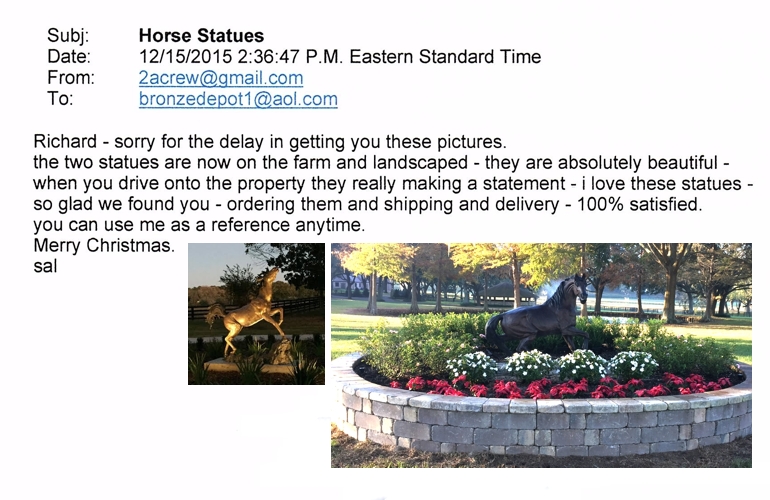 I love these statues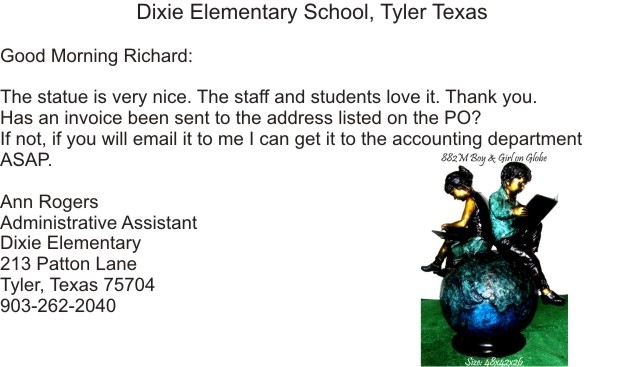 Dixie Elementary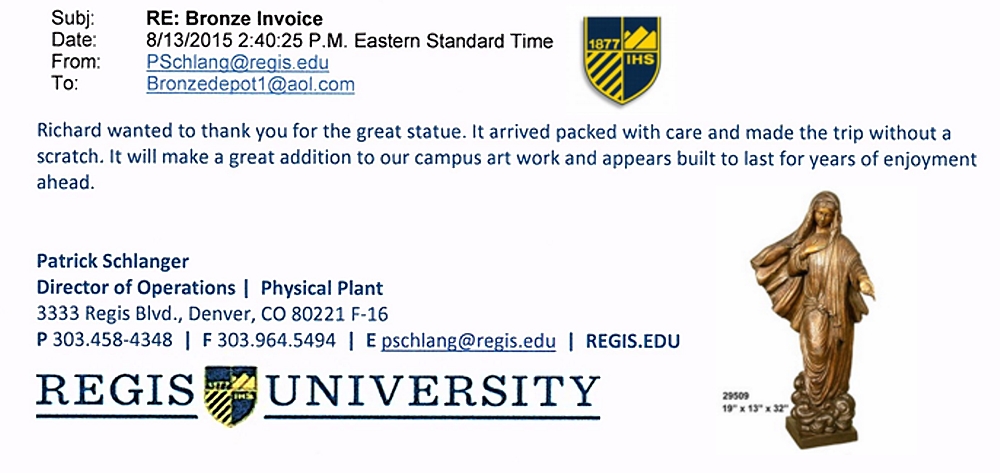 Regis University

All Saints Academy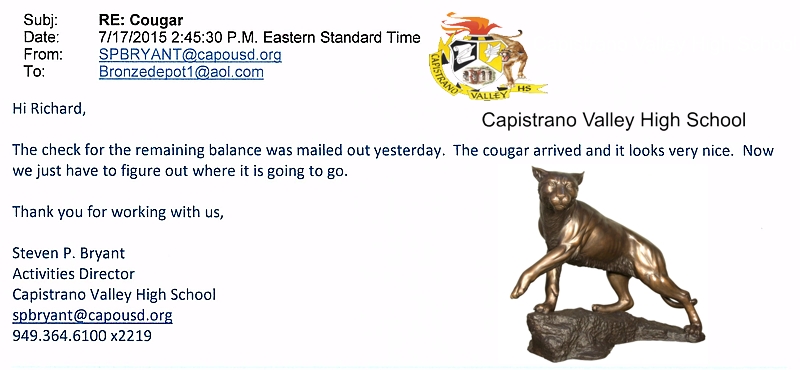 Capistrano Valley High School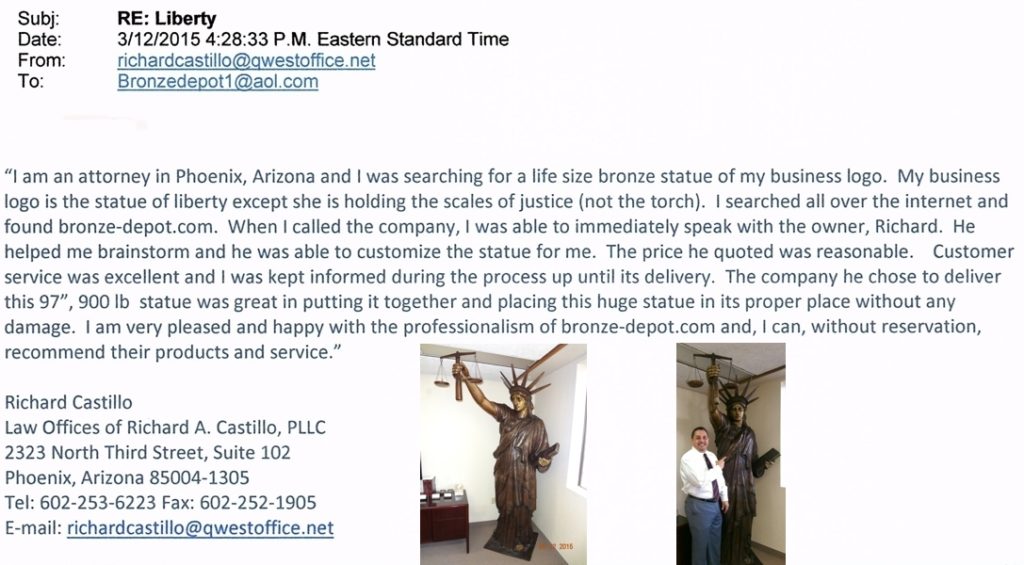 I am very pleased and happy.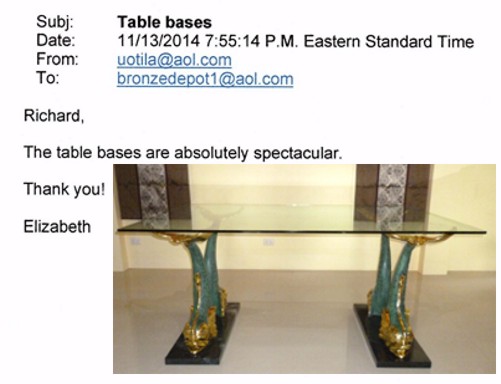 Absolutely Spectacular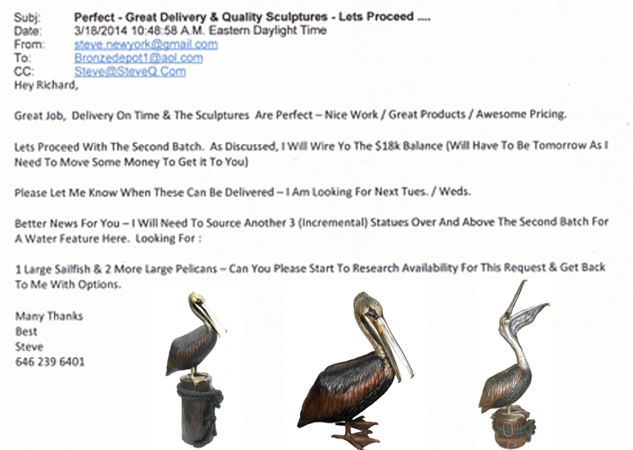 The Sculptures are Perfect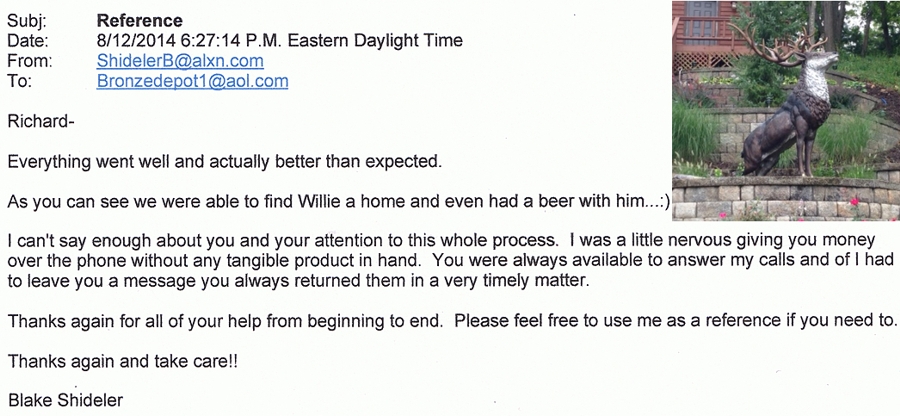 Always there to answer my calls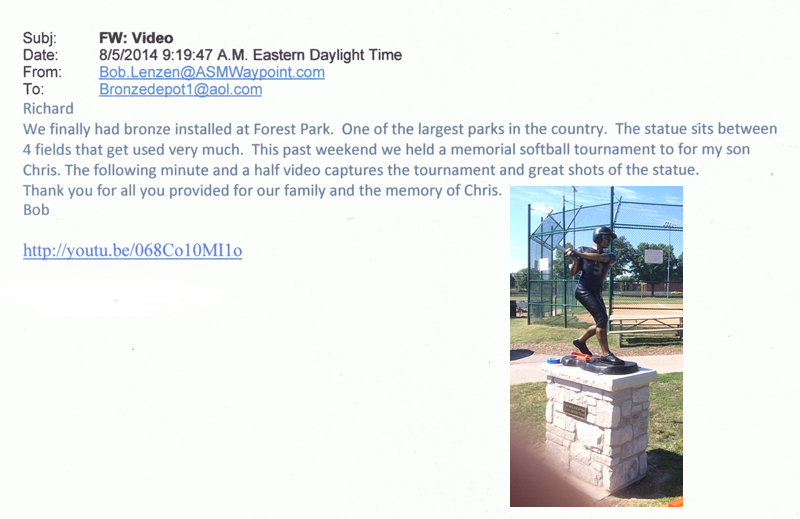 Thank you for all you provided

Walnut Community School District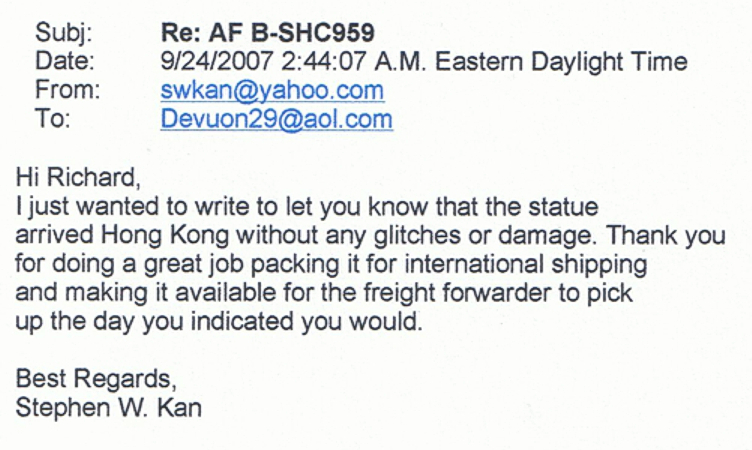 Overseas Shipment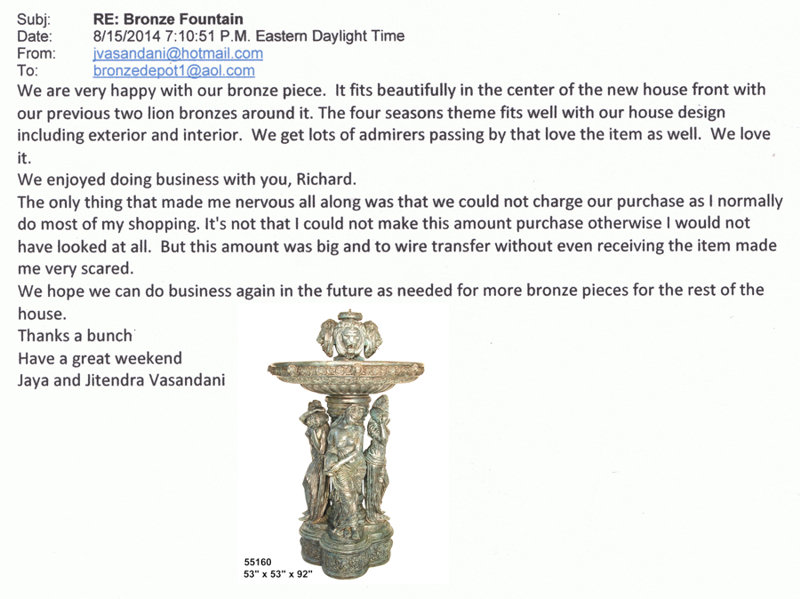 We love it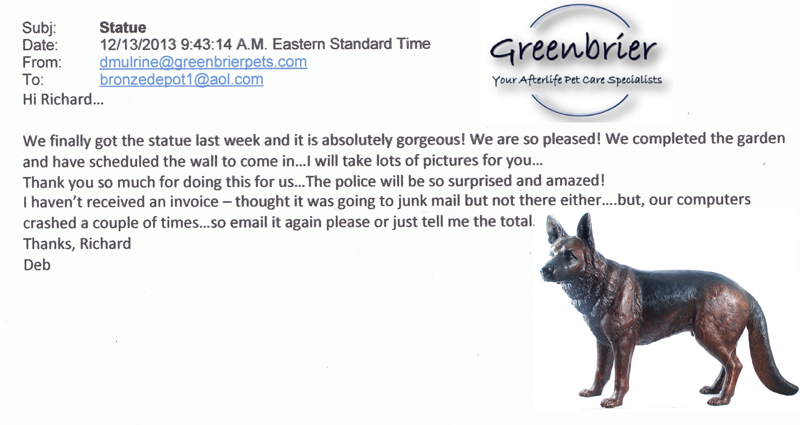 We are so pleased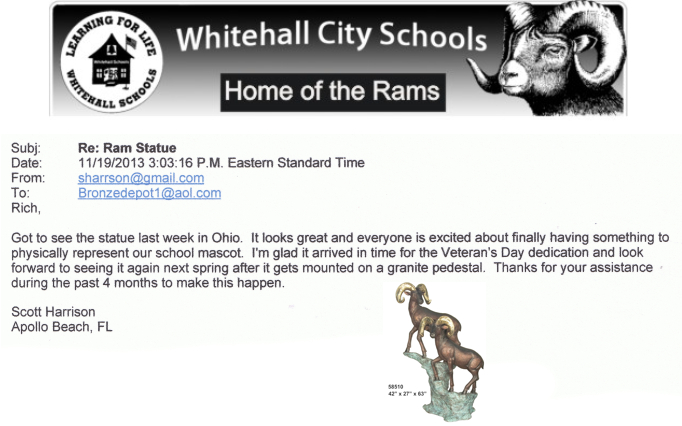 Whitehall High School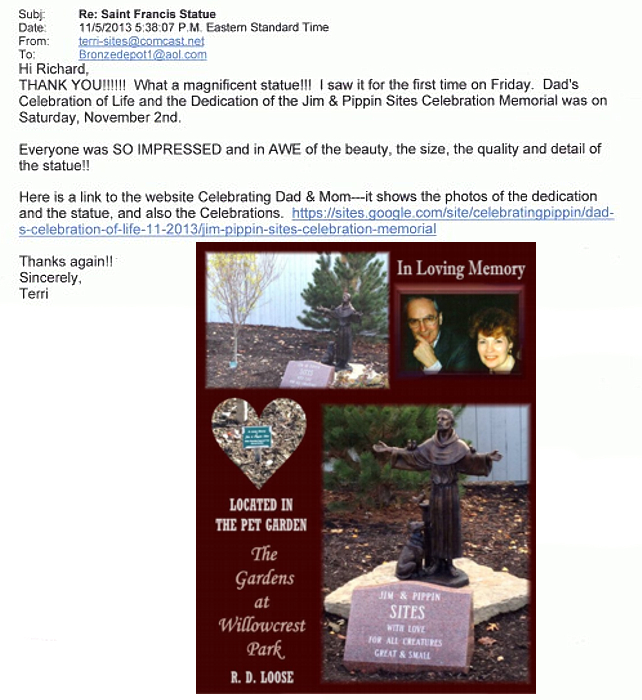 What a Magnificent Statue!!!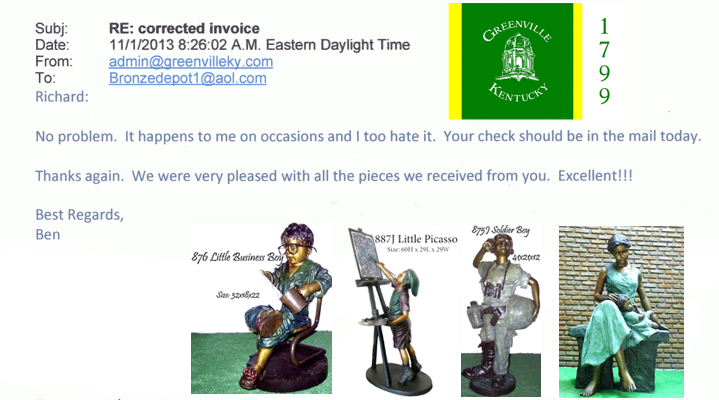 City of Greenville, KY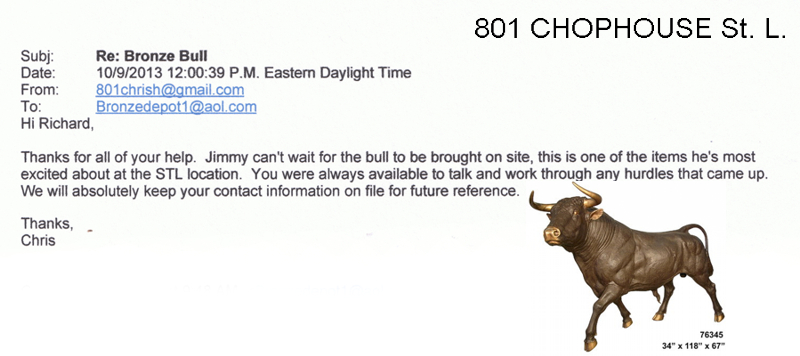 801 CHOPHOUSE St. Louis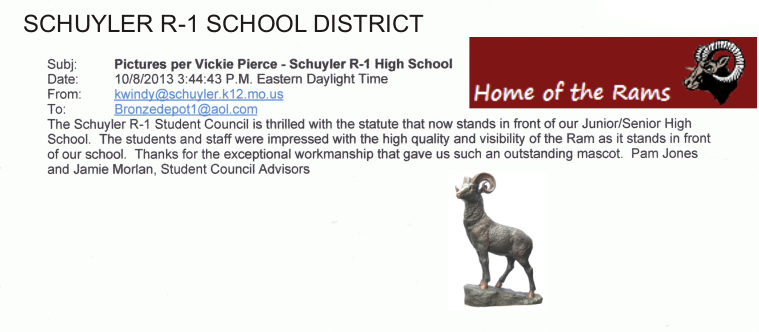 SCHUYLLER R-1 HIGH SCHOOL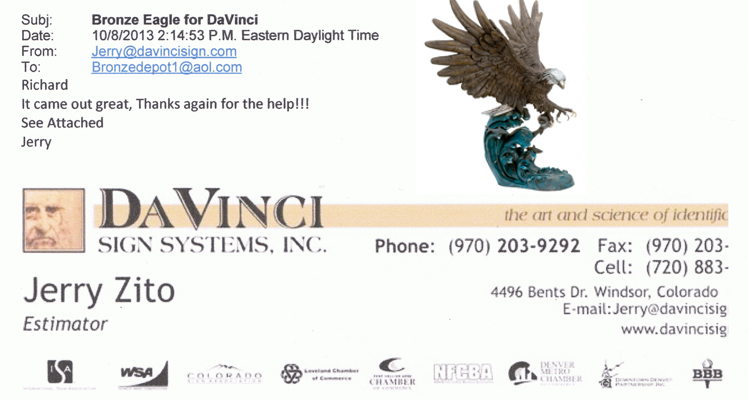 It came out great

El Capitan High School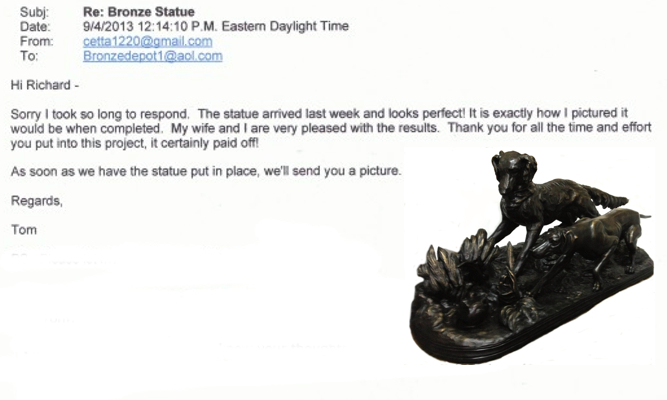 We are very pleased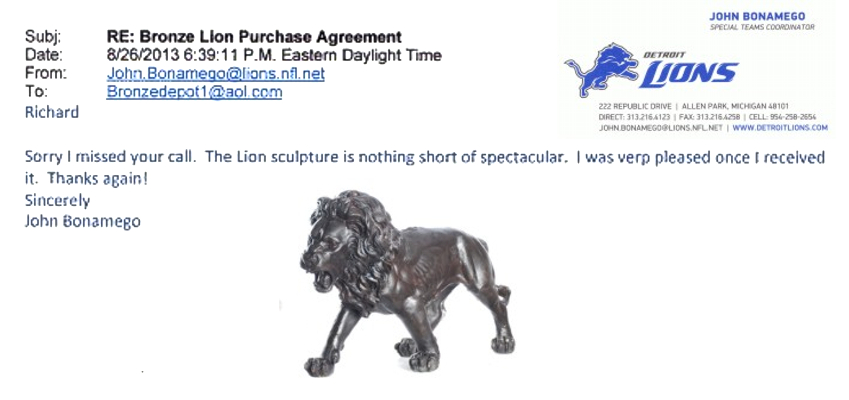 Nothing Short of Spectacular

Very Nice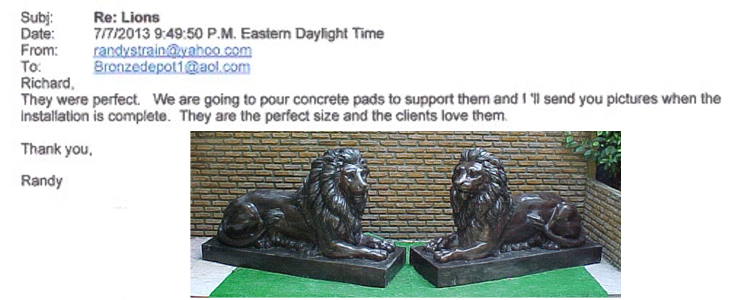 Clients Love the Lions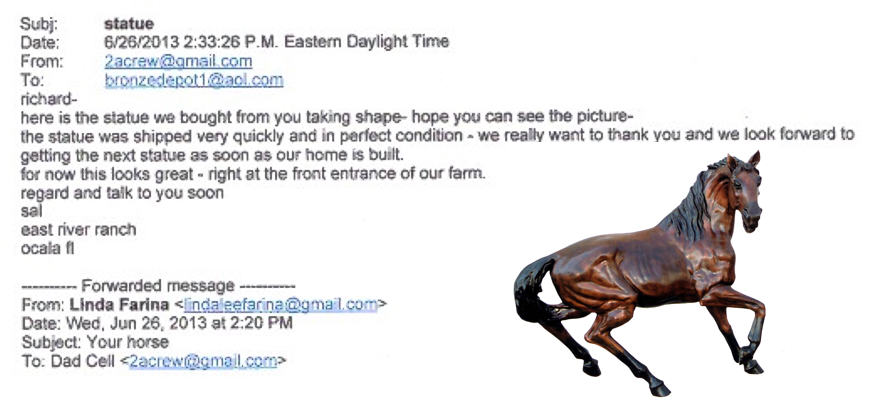 We Really Want to Thank You.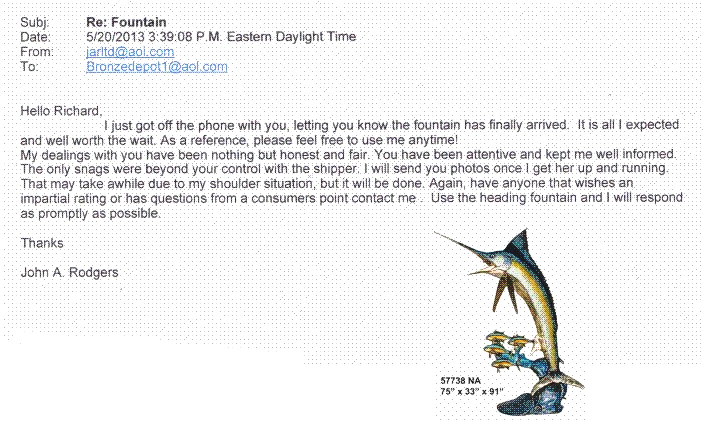 Honest and Fair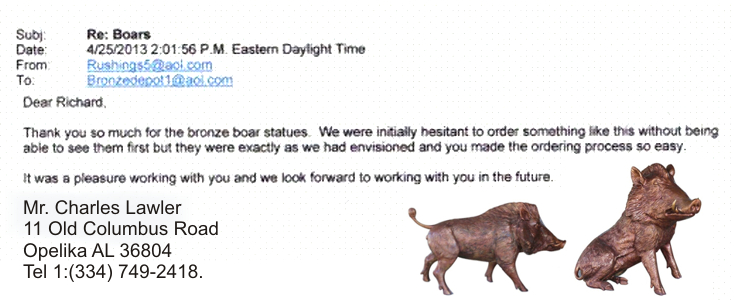 A Pleasure Working With You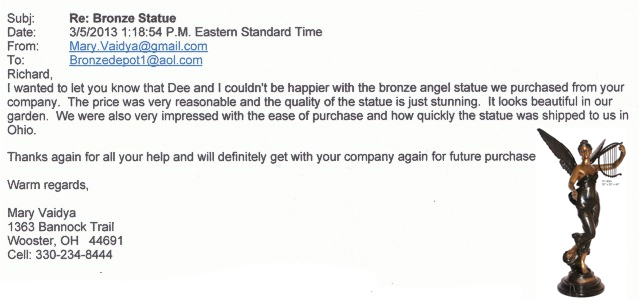 Could Not Be Happier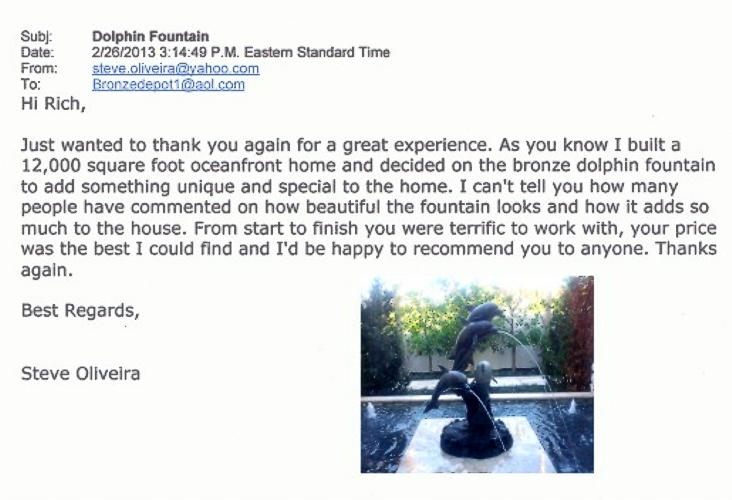 You were Terrific to work with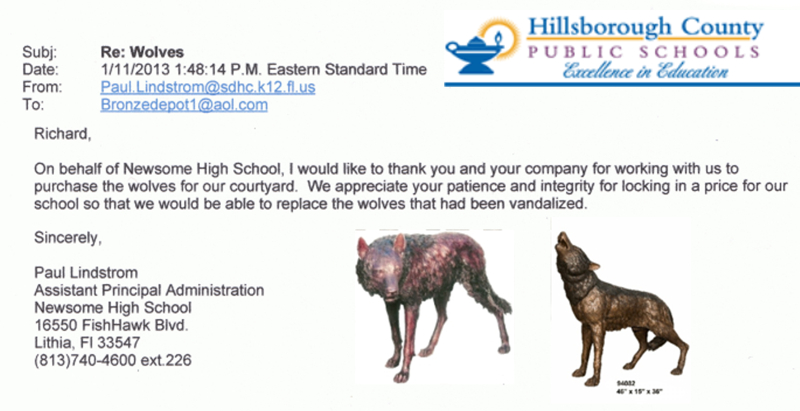 Newsome High School

Sigma Alpha Epsilon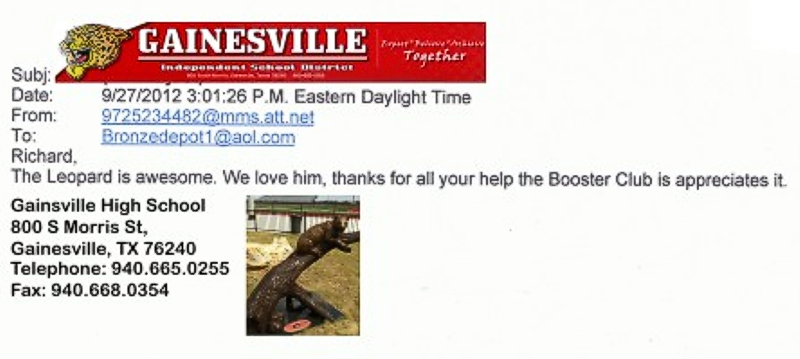 Gainsville H.S. Leopard is Awesome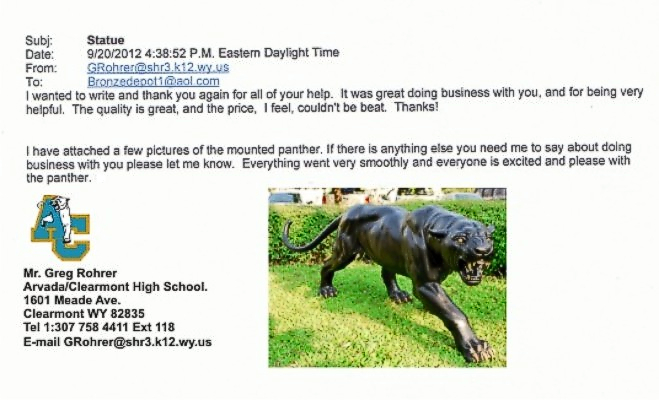 Arvada Clearmont High School
Great Customer Service and Products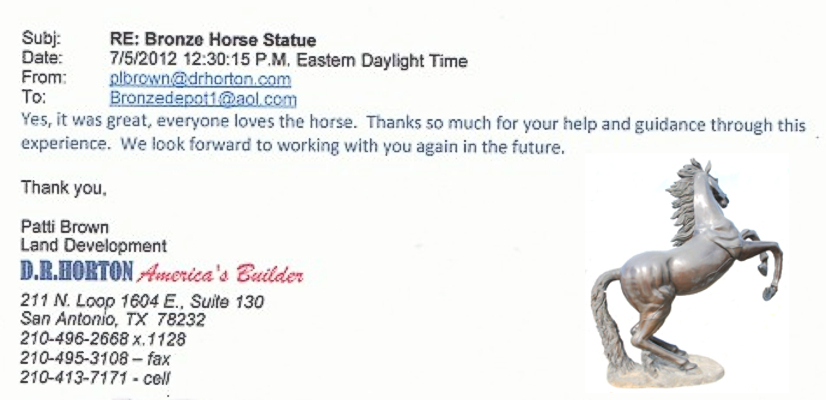 Everyone Loves The Horse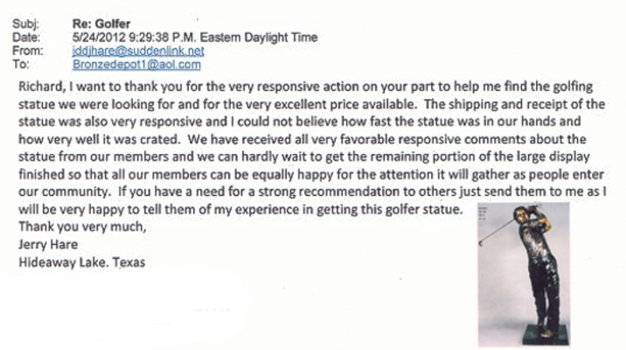 Happy to Recommend You!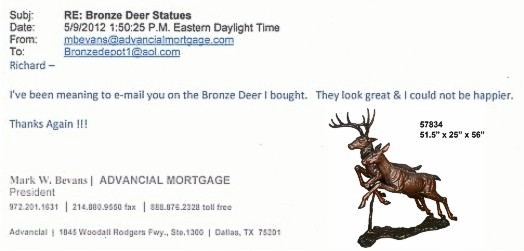 I could not be happier!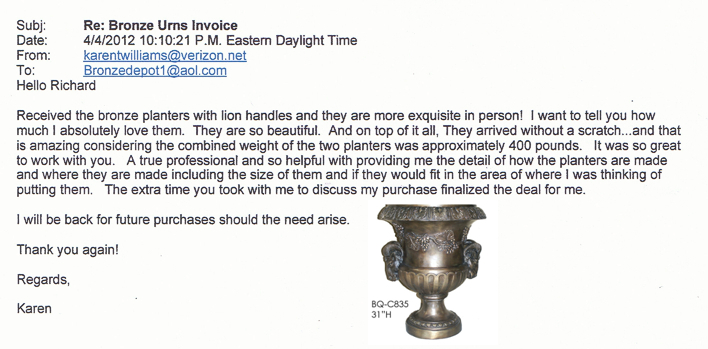 A True Professional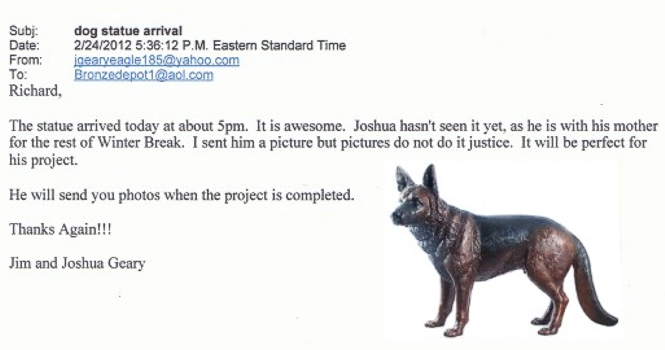 It is Awesome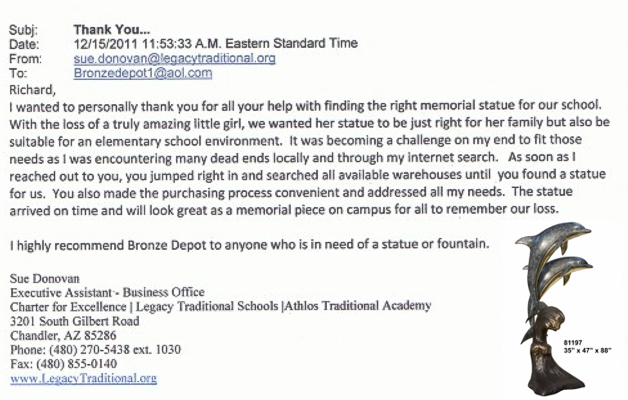 Legacy Traditional Charter School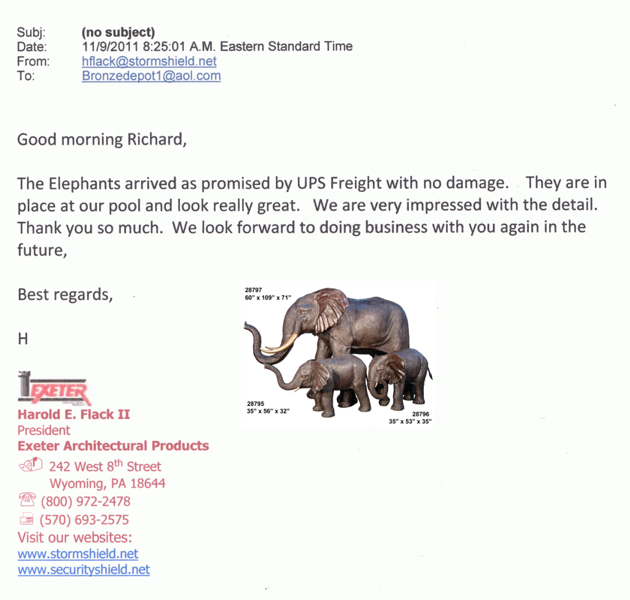 Very impressed with the detail

Very Good Experience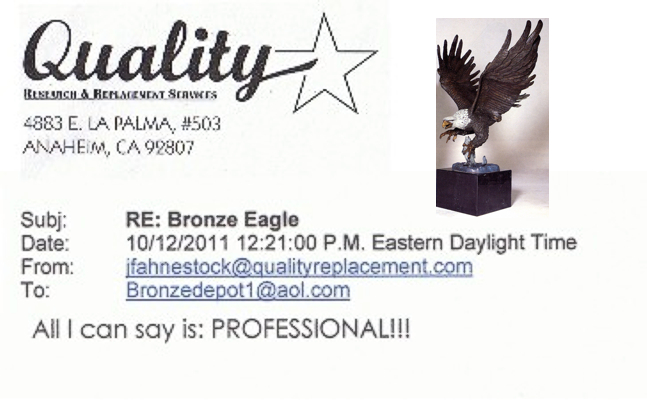 PROFESSIONAL!!!

Attorney General Alberta Canada

Looks Great at our Pool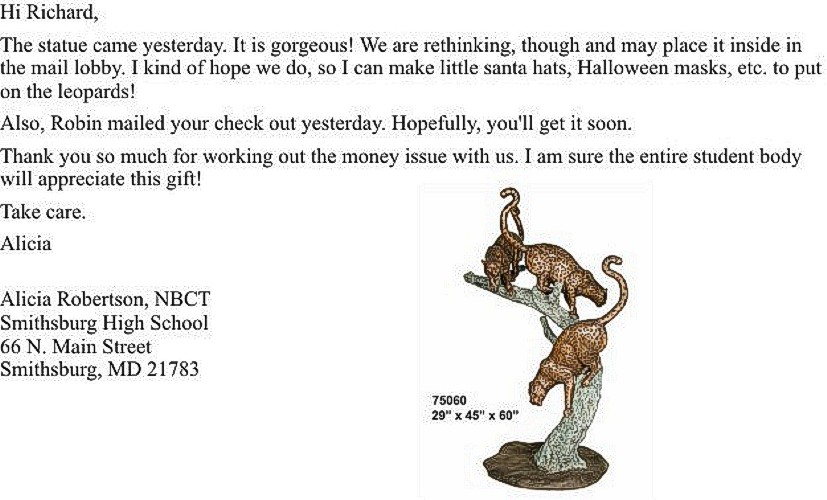 Smithsburg High School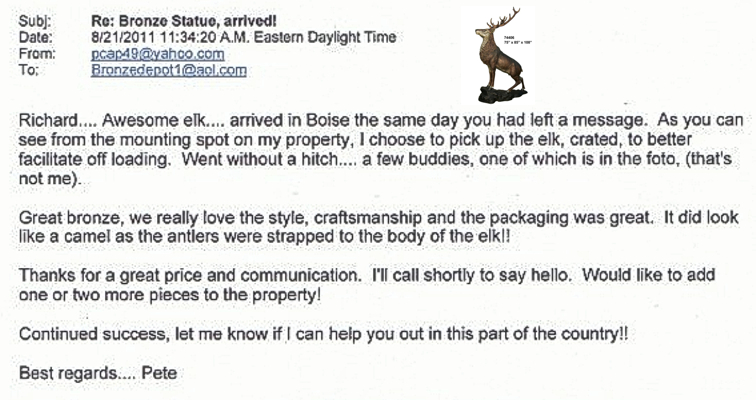 Awesome Elk

Very Pleased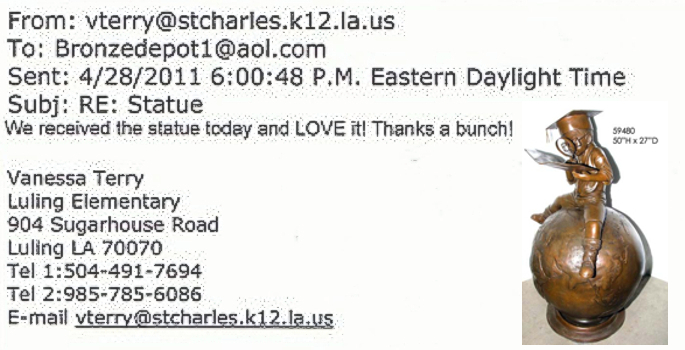 Luling Elementary School

Loved it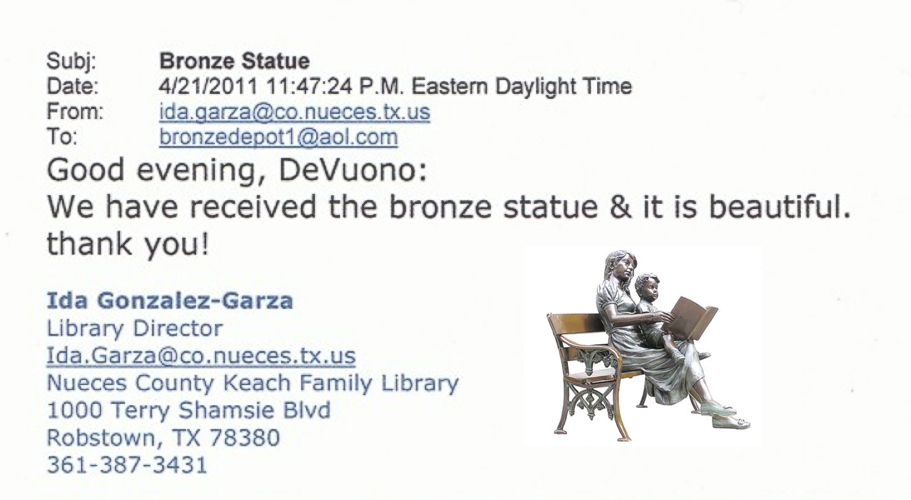 Keach Family Library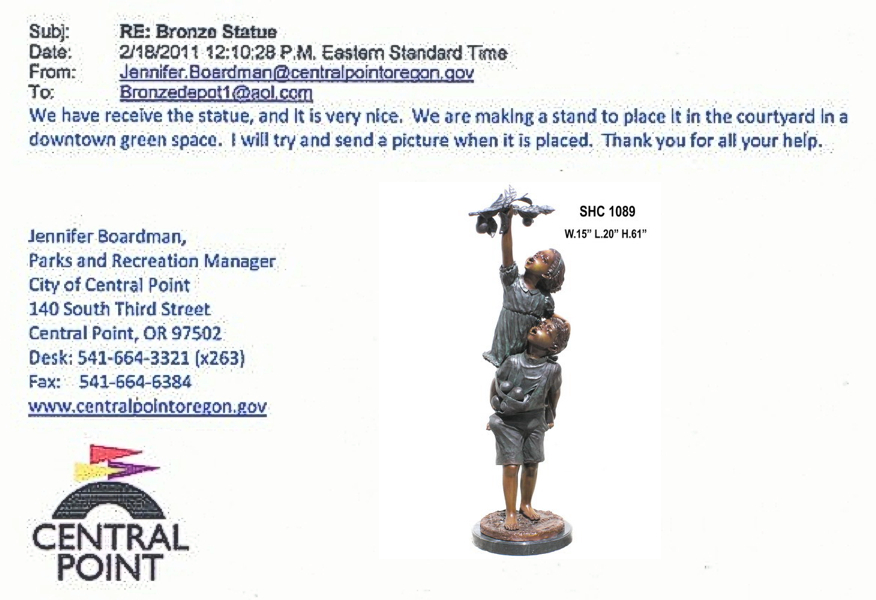 Central Point Park Rec. Dept.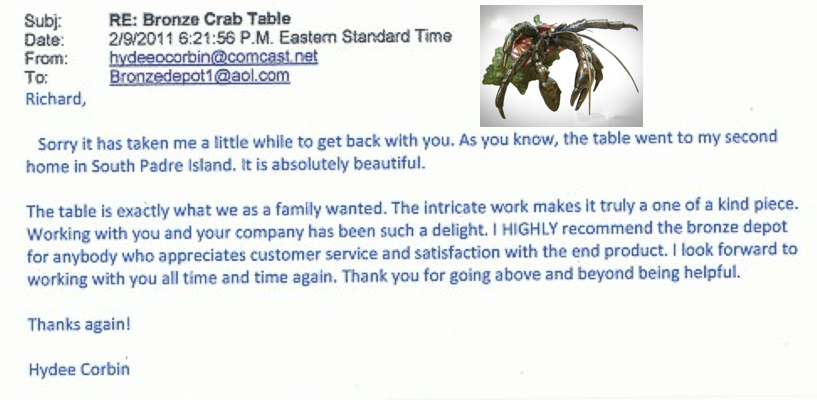 Highly Recommend Bronzedepot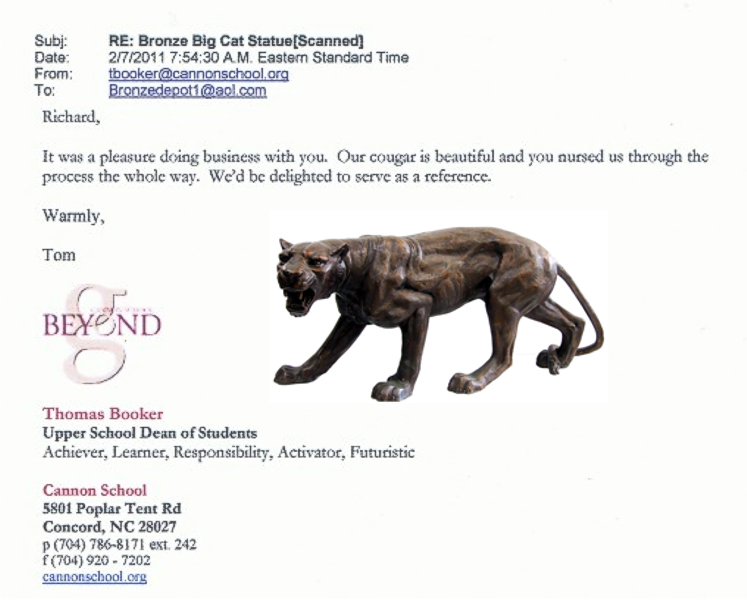 Cannon High School
Trinidad - Tobago Statue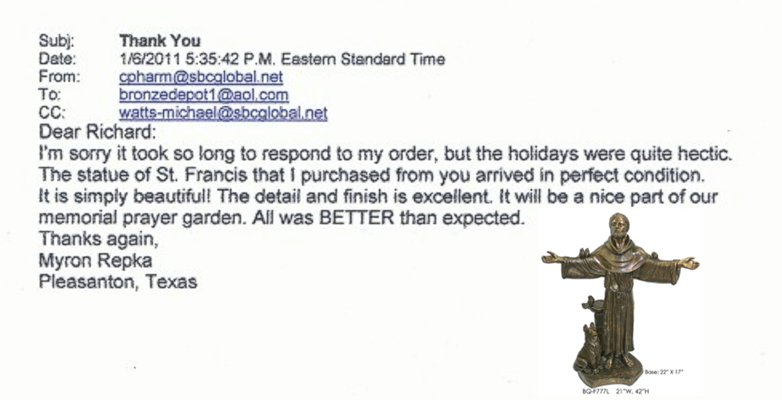 Better Than Expected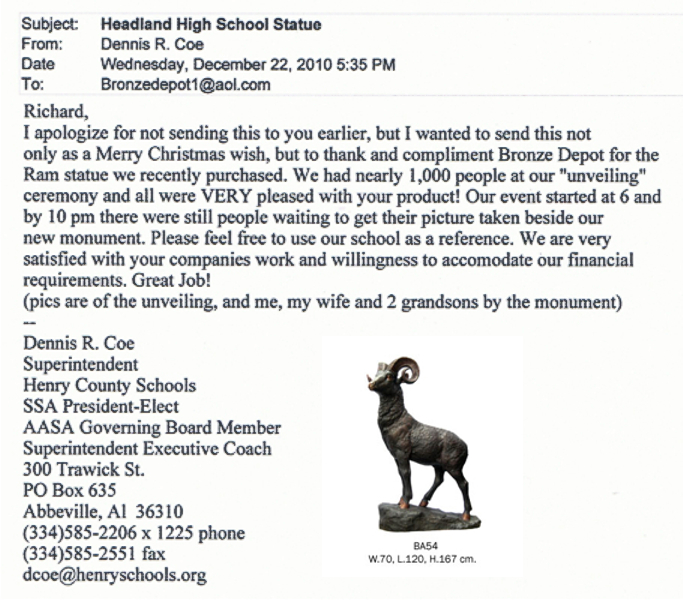 Headland High School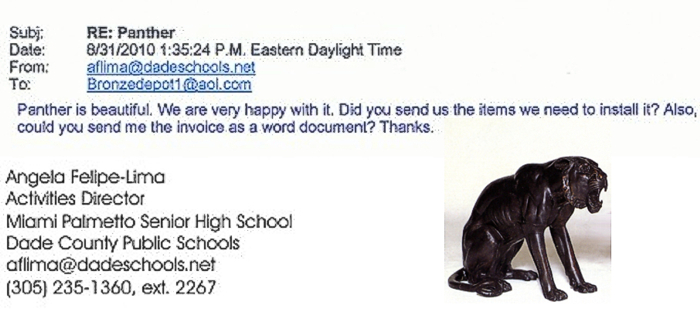 Palmetto High School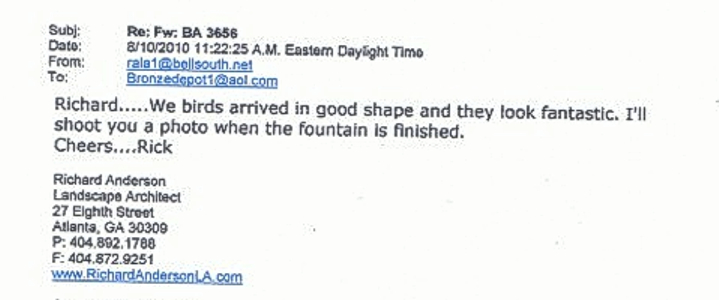 They Look Fantastic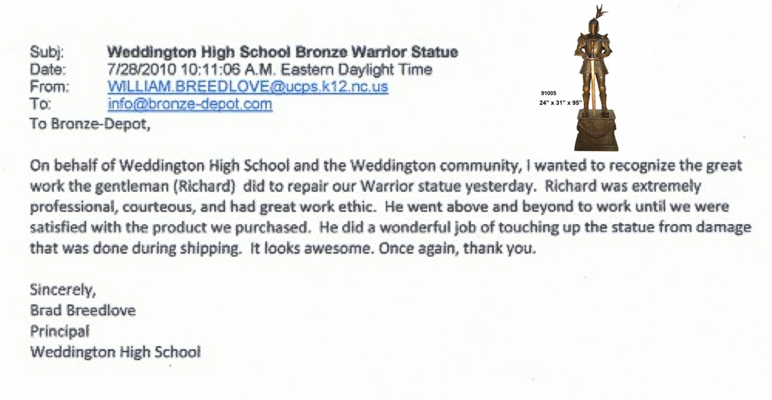 Weddington High School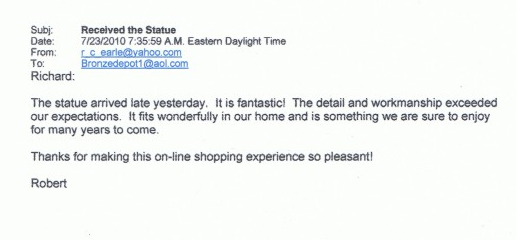 Exceeded our Expectations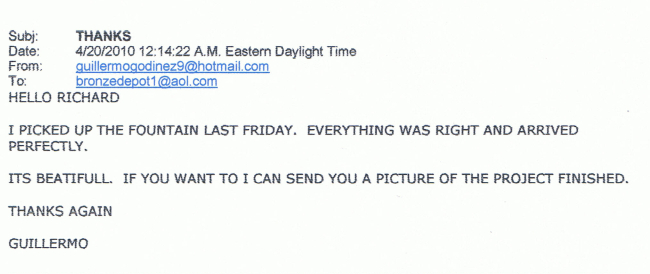 It is Beautiful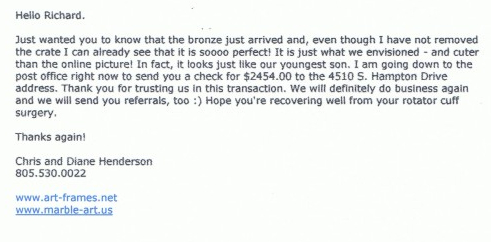 What we envisioned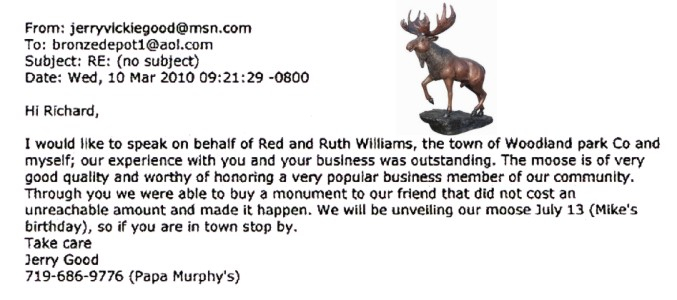 Our experience was outstanding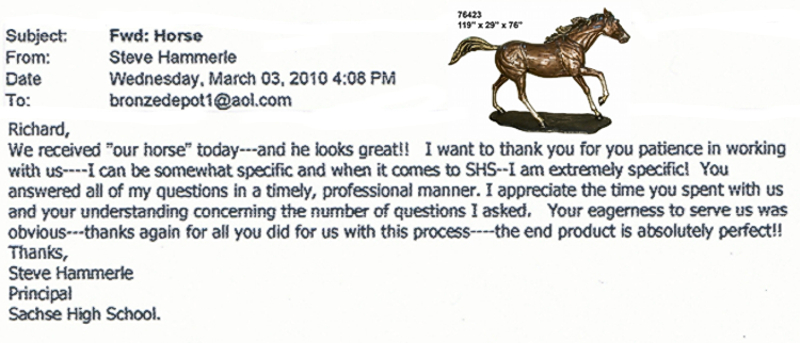 Sachese High School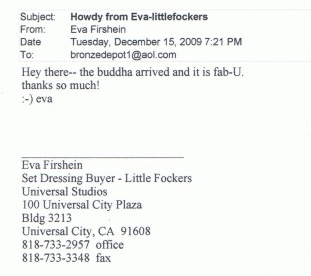 Universal Studios

Amazed by Fountain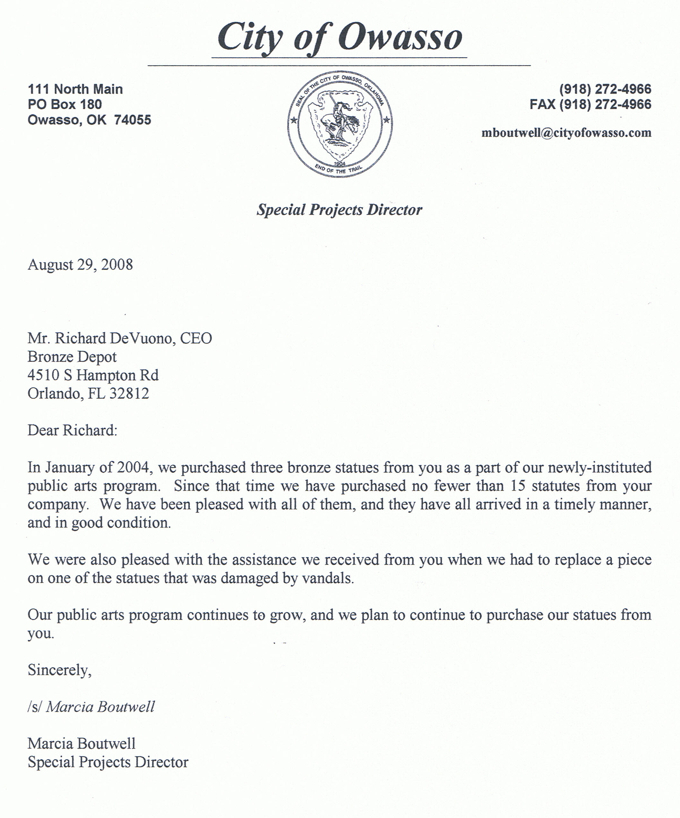 Purchased 15 statues from you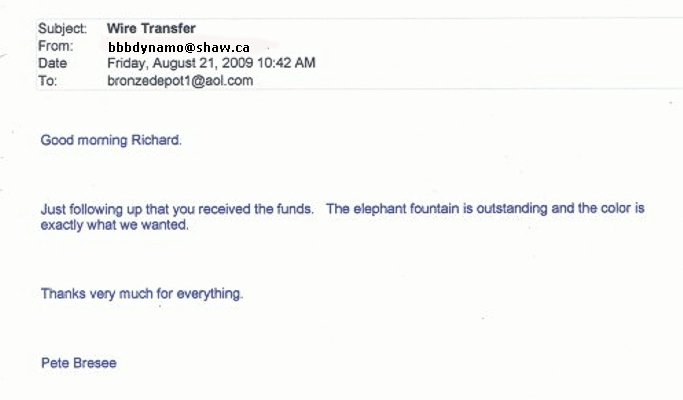 Fountain is Outstanding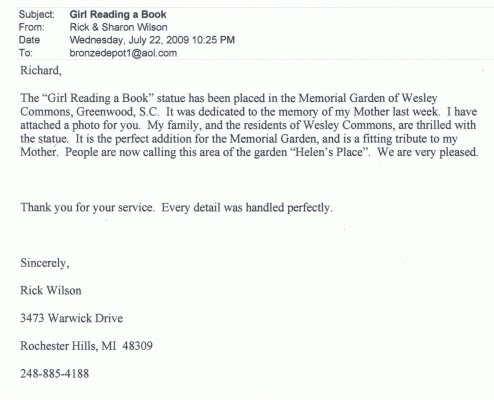 Tribute to my Mother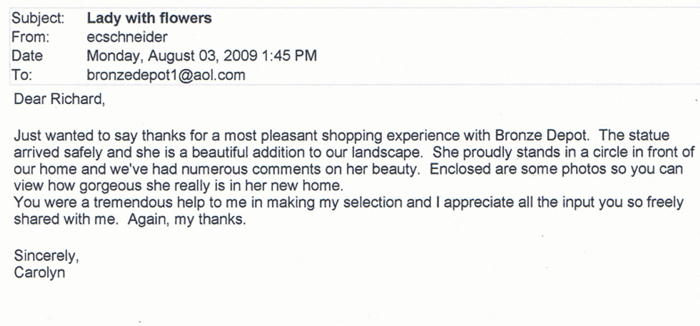 Pleasant Shopping Experience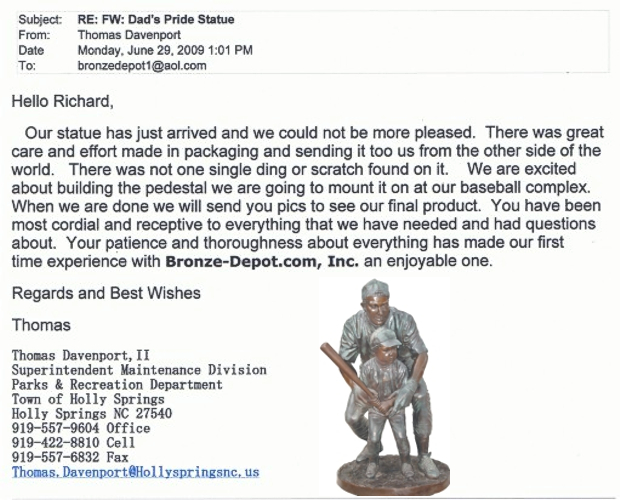 We could not be more pleased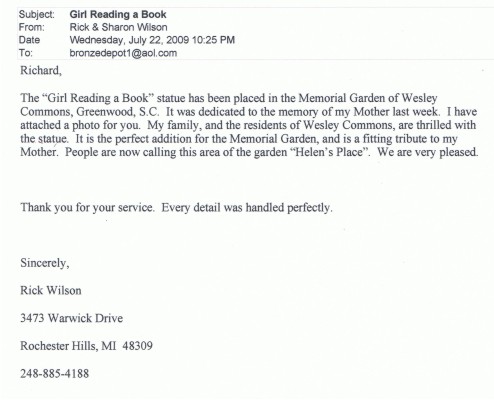 Every Detail Handled Perfectly

Professional Transaction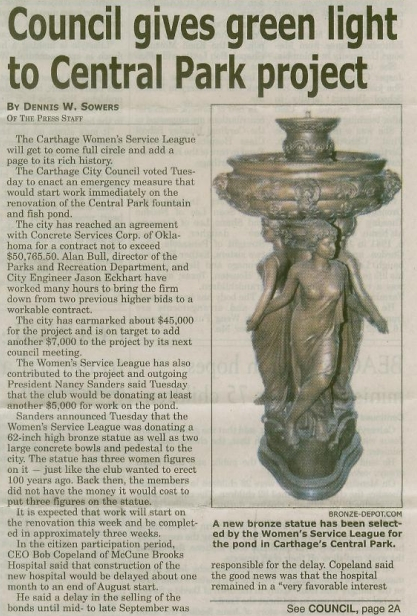 Central Park Project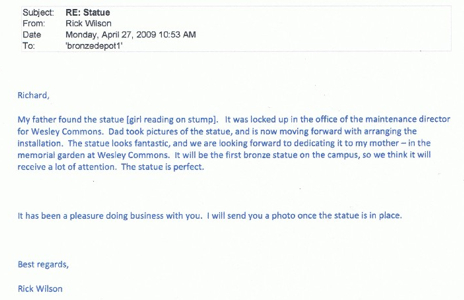 The Statue is Perfect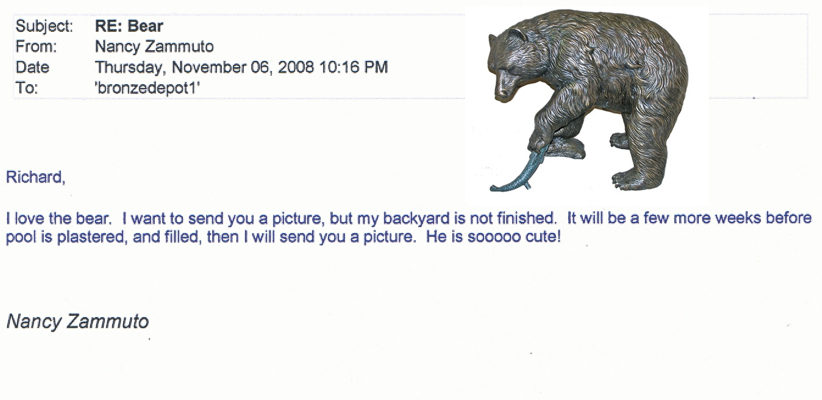 I love the bear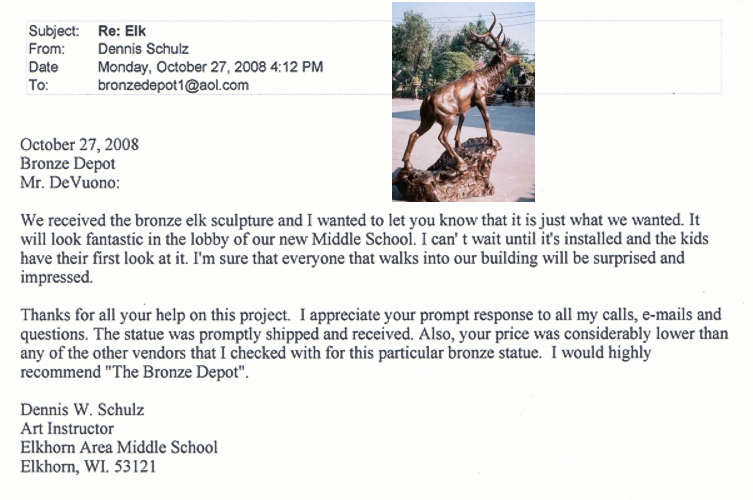 Elkhorn Middle School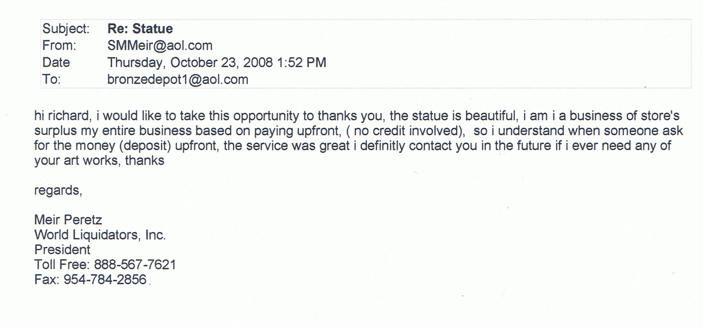 The Statue is Beautiful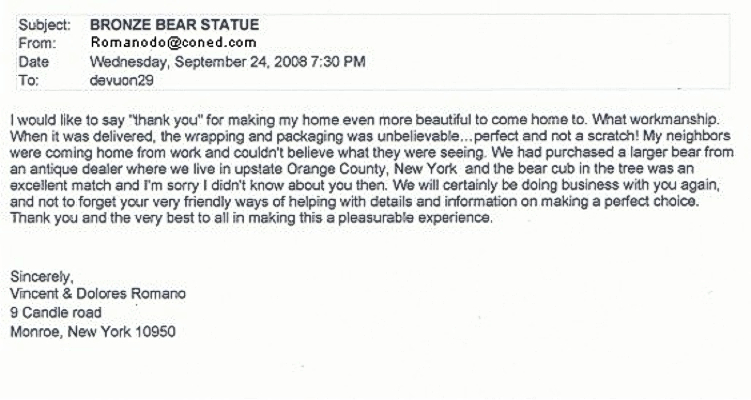 What Workmanship not a Scratch

Everything worked out perfect.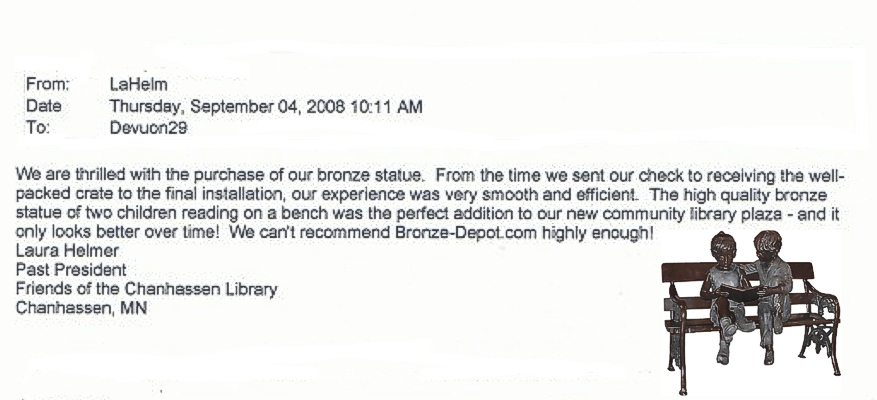 Chanhassen Library
Golf Channel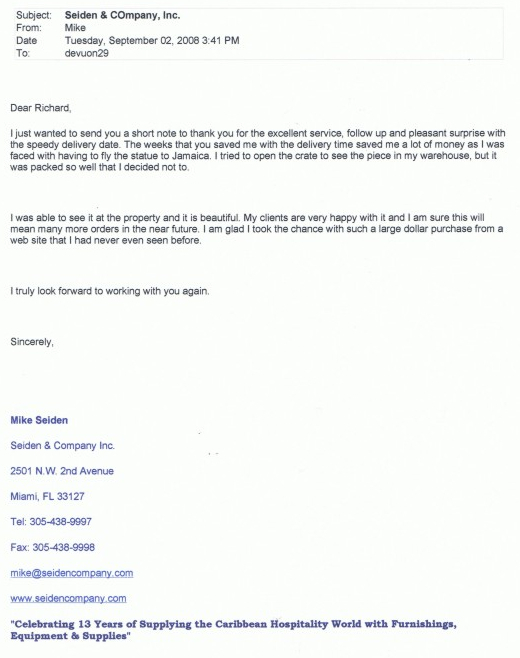 My Client is Very Happy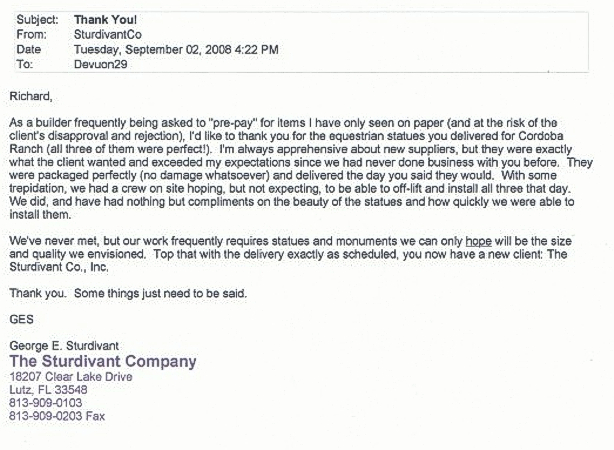 Exactly what my client wanted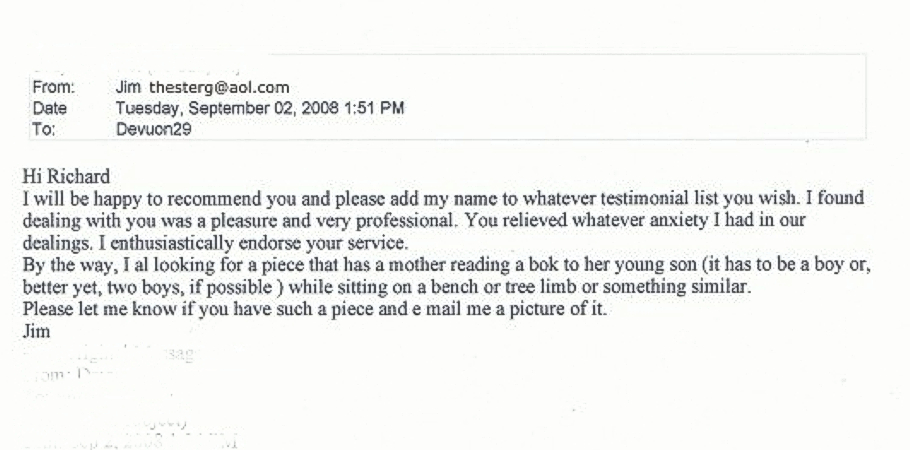 Happy to recommend you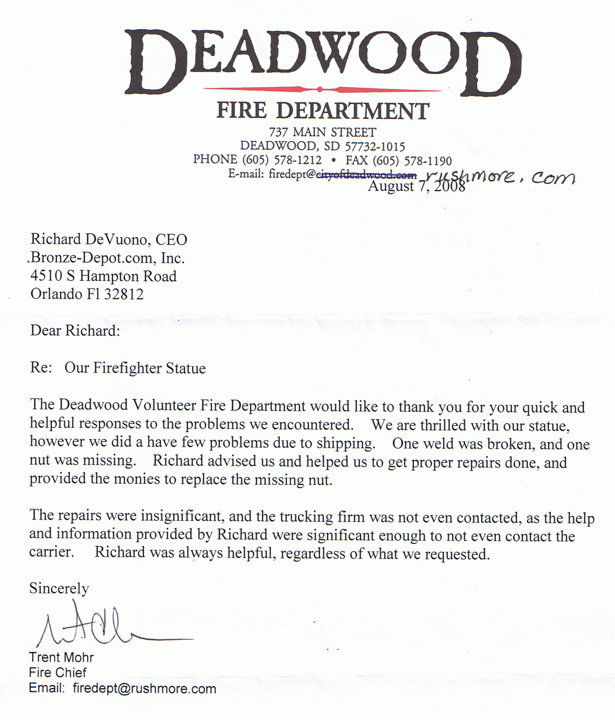 Deadwood Fire Dept.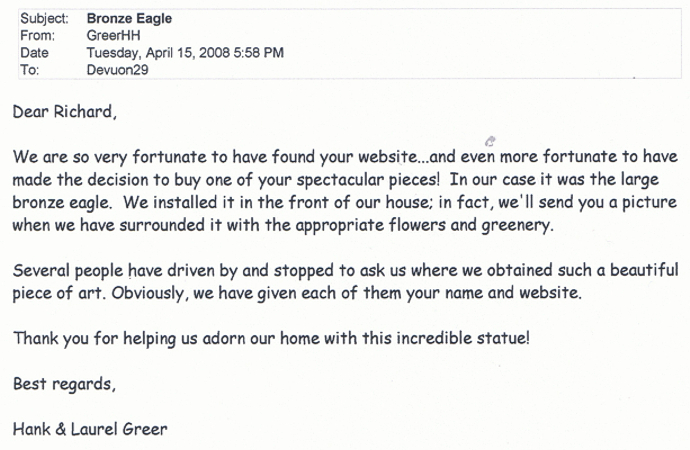 Thank you for helping us adorn our home

What a Work of Art

We Are Very Pleased

Statue Arrived, Lovely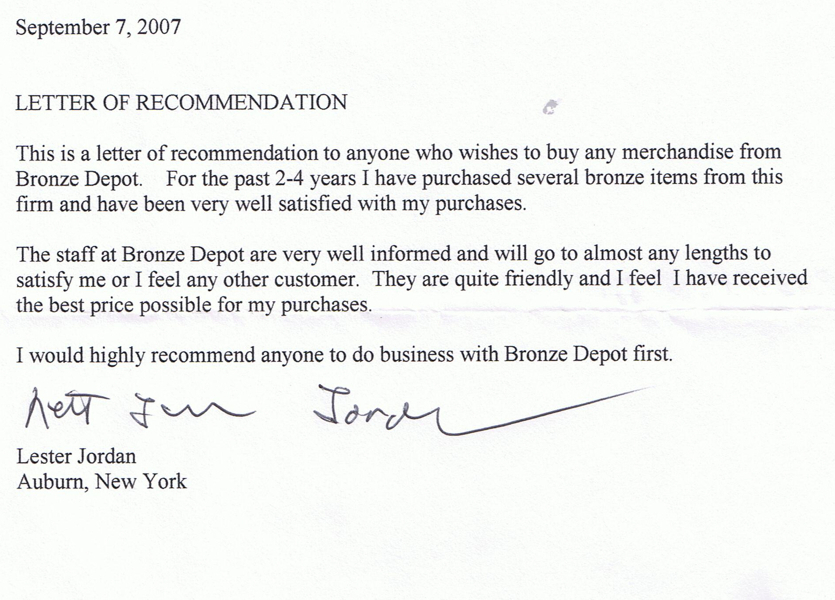 Best possible price!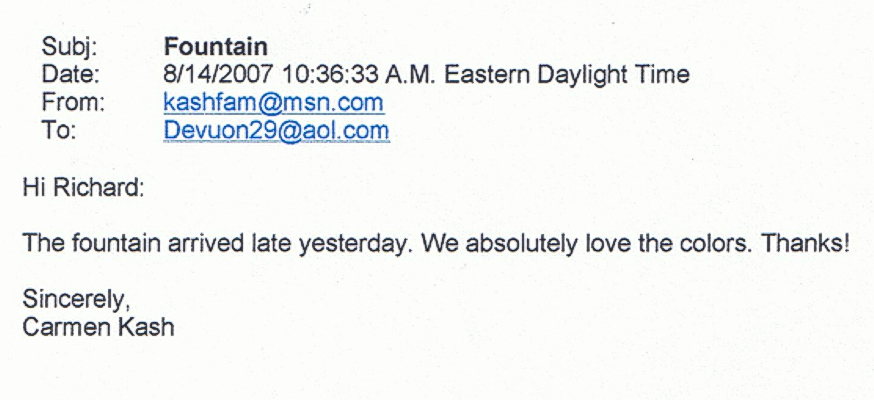 Love the colors

Thanks For A Great Christmas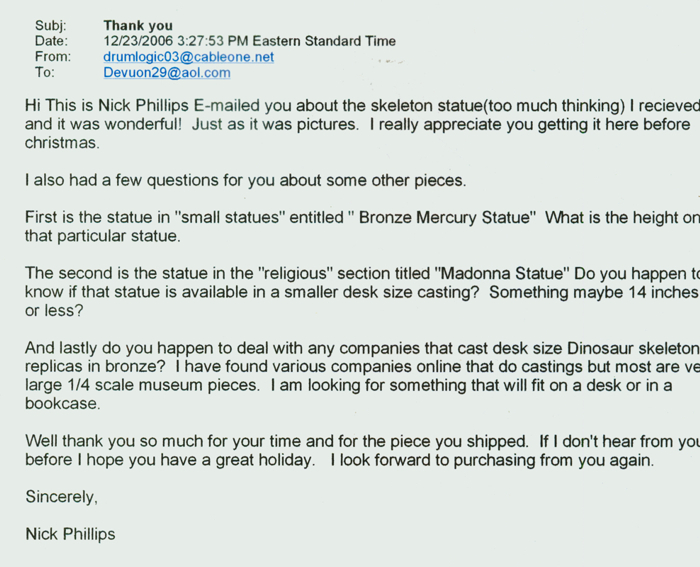 Just As It Was Pictured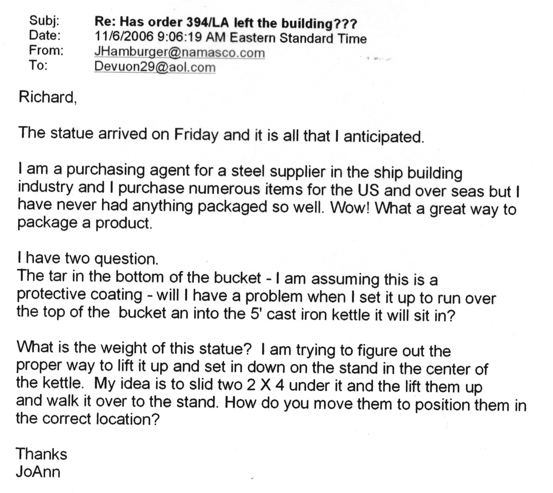 Wow! Great packing job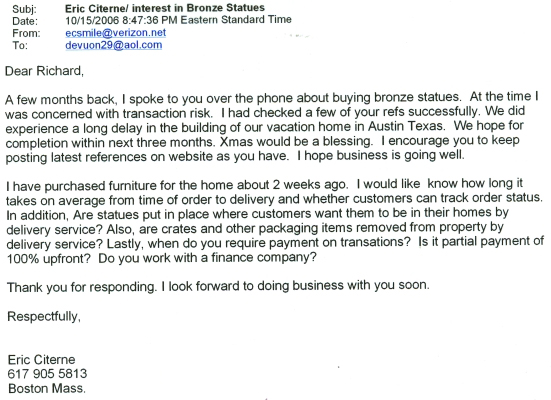 I Checked your References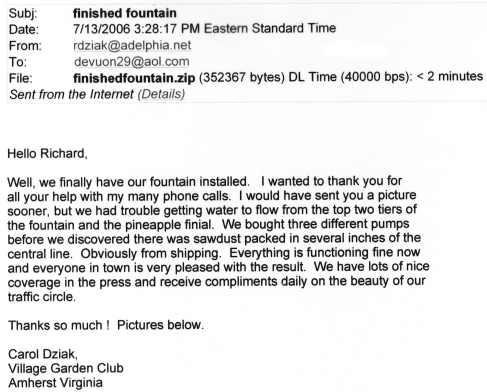 Thank You For All Your Help.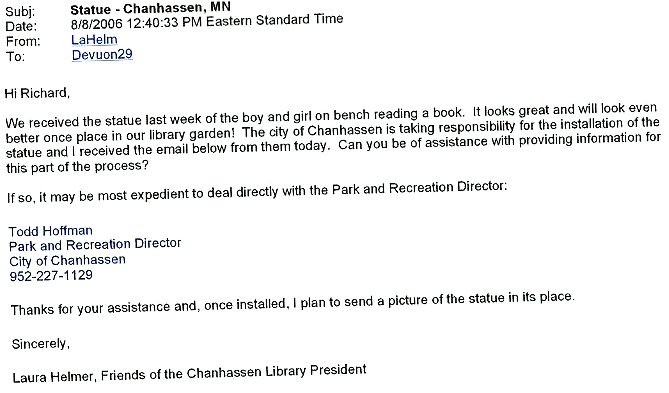 City of Chanhassen

Apprehensive about sending money first.

More Spectacular Than We Imagined
Highly recommend your company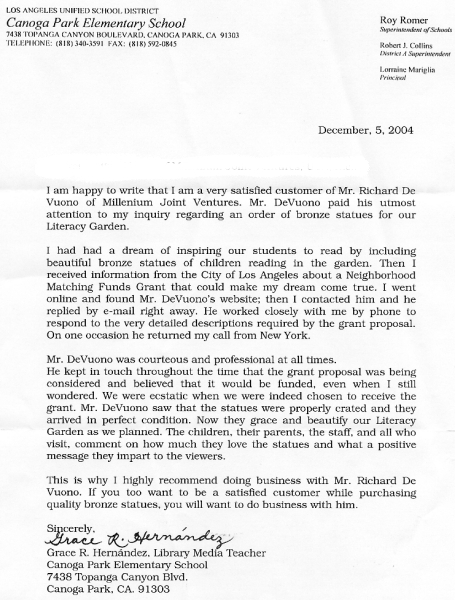 Canoga Parl Elementary School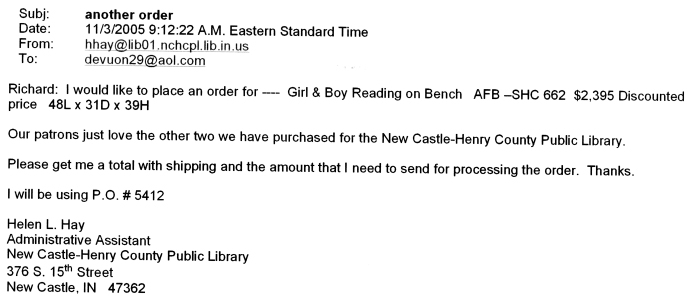 Another order.

New Castle-Henry County Library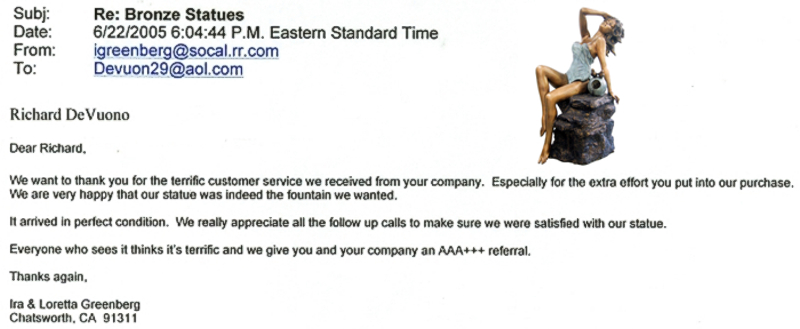 We Give You AAA***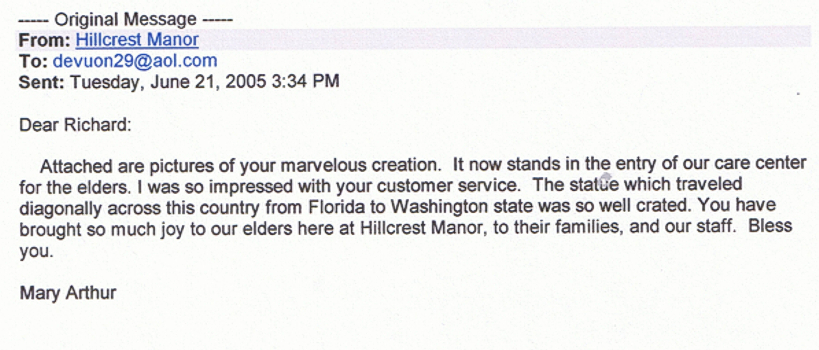 You brought so much joy
Libraries thrilled with your statues