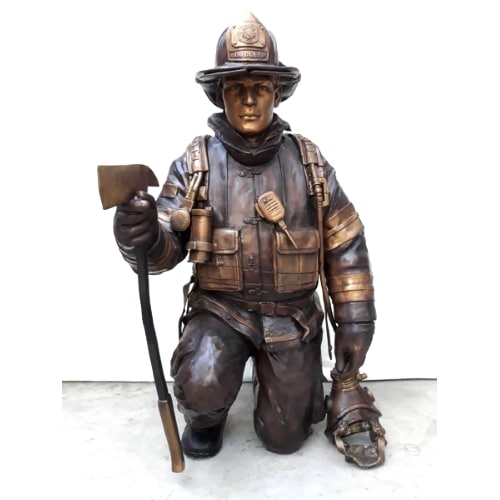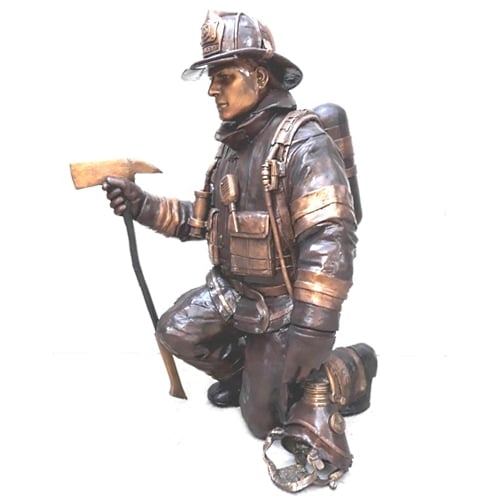 Bronze Life-Sized Firefighter Statue
Bronze-Depot.com is pleased to announce the completion of the Dudley Fire Department Life-Size Bronze Firefighter Memorial Statue. The statue will be installed at the new fire station located at 128 West Main Street, Dudley MA.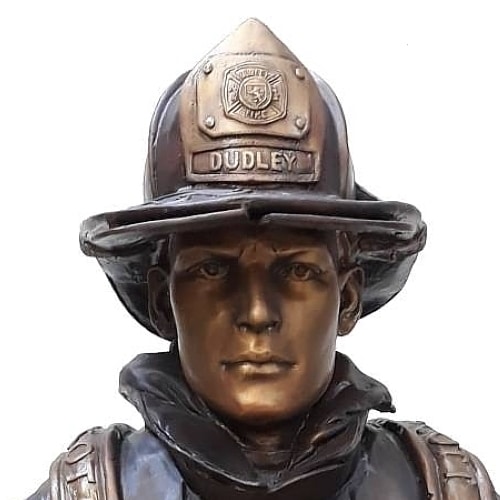 The helmet is customized to show the shield and the department name.
We worked closely with Chief Kochanowski. The statue is fabricated in the lost wax method and is a true work of art. The process started with sculpting the firefighter statue in wax. Photos of the sculpture were sent to Chief Kochanowski and a small modification was made to the ax handle and blade. The wax sculpture was then cut into sections. The next step was creating the thirty molds from the sections. Then the separate parts were cast and welded together. Grinding or chasing the welds came next and finally, acid was applied to the hot metal to obtain the desired color. As the acid is applied to the hot metal the color begins to darken, and when the desired color is achieved the acid is washed away with water, and the color stands.
Osceola Fire & Rescue
The next installation is scheduled for the Osceola, Florida Fire Department in November. The memorial will include the life-sized statue and four bronze helmets with the numbers and ranks of four deceased Osceola Firefighters. In addition, the department purchased two of the table-top statues that will be displayed at other firehouses.
Bronze Table-Top Firefighter Statue
Every firehouse should have one!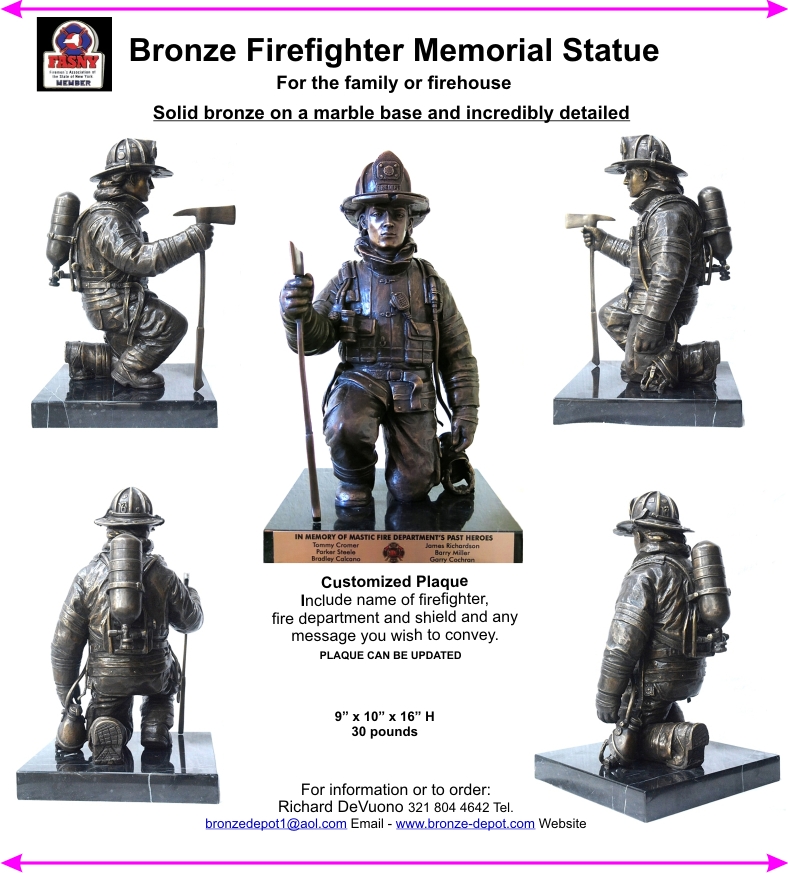 CREATED BY
Richard Devuono